Navigating Financial Storms: A guide to personal loans for emergency expenses
Life is unpredictable, and sometimes unforeseen expenses can throw your financial stability off course. Whether it's a medical emergency, unexpected home repairs, or a sudden job loss, having access to quick funds can make all the difference. In such situations, a personal loan can be a valuable lifeline. This guide walks you through the ins and outs of personal loans for emergency expenses, providing the knowledge you need to make informed decisions.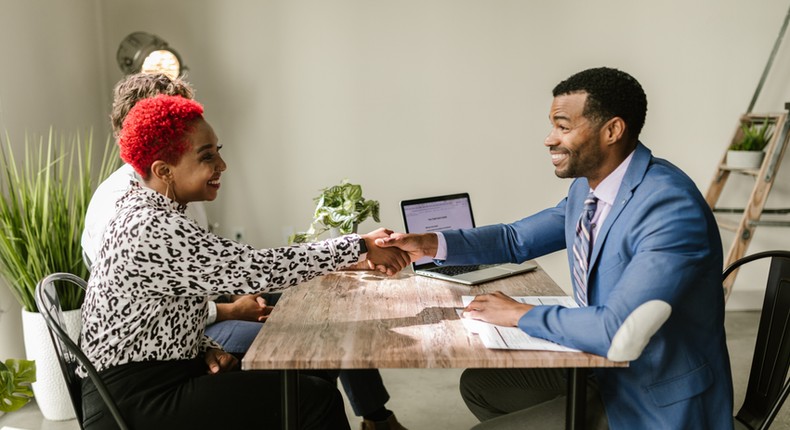 Understanding personal loans
A personal loan is an unsecured loan offered by financial institutions such as banks, credit unions and online lenders, to individuals for various purposes. These types of loans don't need collateral like mortgages or car loans. Instead, creditors, including those in this review of the top personal loan lenders, consider your income history, length of work, and credit score when making lending decisions.
There are two main kinds of personal loans: secured and unsecured. With secured personal loans, the risk to the lender is lower since the loan is backed by collateral such as a savings account or certificate of deposit. Unsecured personal loans on the other hand, do not require collateral, but typically come with higher interest rates due to the higher risk for the lender.
Assessing your needs
Before rushing for a personal loan, take the time to assess your financial situation and determine the exact amount you need. Start by creating a detailed budget that outlines your monthly income and expenses. It will help you identify how much you can borrow and repay without further straining your finances.
Some financial emergencies require immediate attention, while others can be managed with more time and planning. If the situation allows, explore alternative options like using your savings, negotiating payment plans, or seeking assistance from friends and family. Borrow only what you need to cover the emergency, as taking on more debt than necessary can lead to more financial stress.
Choosing the right lender
When applying for a personal loan, choosing a reputable lender is essential. Familiar sources of credit include banks, credit unions, and Internet lending platforms. There are benefits and drawbacks to each option. Online lenders can be convenient, providing a streamlined application process and quicker approval times.
When comparing lenders, pay close attention to the Annual Percentage Rate (APR), including the interest rate and associated fees. In addition, make sure you read the small print to learn about any prepayment or late payment fees that may apply.
The Application Process
Information on your income, job history, credit score and current debts will likely be requested as part of the personal loan application process. Having a good credit score can significantly impact the terms of your loan, so it's essential to review your credit report for any inaccuracies and take steps to improve your score if necessary.
Always provide complete and correct answers when filling out an application. Providing inaccurate or misleading information might lead to rejection or unfavourable conditions. In addition, you should provide proof of your financial stability in the form of pay stubs, tax returns, or bank statements.
Managing repayment
Once you secure a personal loan to cover your emergency expenses, it is important to create a repayment plan that aligns with your financial situation. A set monthly payment is a convenient feature many lenders offer for personal loans. Late repayments will attract fines and a drop in your credit score, so take note to be prompt with your repayment. If you are having trouble making your loan payments, talking to your lender about your situation is a good idea. Some lenders may adjust the loan conditions to help you, or you could take advantage of a hardship program that may be available to help you.
In sum, personal loans may be a helpful tool for covering sudden costs. Knowing the ins and outs of personal loans will help you know how to weather financial storms when they come; you will be able to take stock of your financial status, and negotiate favourable terms for the loans you receive. Remember that preserving your financial stability depends on making appropriate borrowing decisions and timely repayments.
JOIN OUR PULSE COMMUNITY!
Recommended articles
I congratulate my bestie - Otedola applauds Dangote's vision for energy security
Ghana ranks 7th in IMF debt among African Nations with $1.64bn
Ericsson report forecasts 85% of global population to have 5G by 2029, with Africa leading the way
Distinguishing between fake and secure Crypto apps
Starlink is not authorized to operate in Ghana – NCA warns public
Devtraco Plus presents 'The Address': The pinnacle of modern living at Roman Ridge
Most powerful African women in the world 2023
World Bank to provide electricity for 100 million Africans by 2030
Challenges faced by Ghanaians with traditional banks and the need for more