Finance Ministry begins consultations for 2017 budget
President of the Ghana Union of Traders Association, George Kwaku Ofori identified the reversion of the 17.5% VAT to a proposed 3% flat rate for industry, as their priority.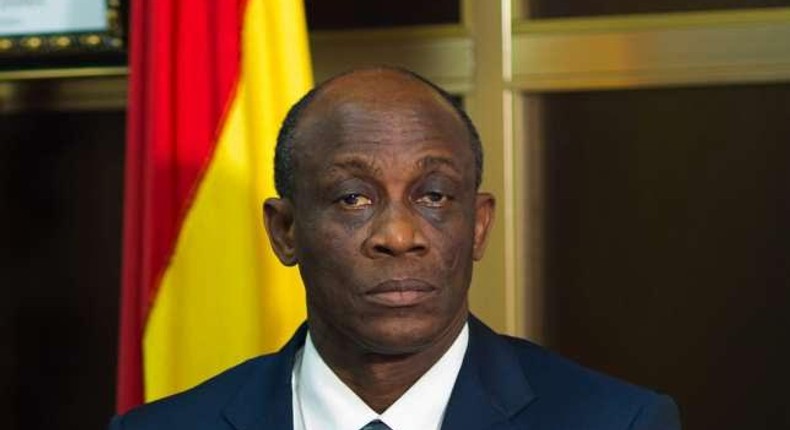 The Finance Ministry has started pre-budgetary consultation in preparations towards the  compilation of the 2017 budget.
Again some stakeholders Pulse.com.gh has been speaking to, still identify taxes as the main issue that must be addressed under the 2017 budget.
The association has been in talks with the Finance Ministry over the need for the flat rate to be introduced.
Anthony Dzadra, Head of Tax Policy Unit at the Ministry of Finance revealed to Pulse.com.gh that discussions are currently at an advanced stage towards the reversion.
George Ofori said he expects government to take a definite decision on reducing taxes on industry in the 2017 budget.
" What traders expect in 2017 is a firm decision by government to reduce the taxes, especially the Value Added Tax. We are currently at an advanced stage with the Finance Ministry about a reversal to the flat 3% rate. The inclusion in the budget will solidify it."
The Ghana Importers and Exporters Association on their part mentioned the longstanding issue of import duties and the need to align them with the ECOWAS common external tariffs.
"This is an issue we have been fighting for the alignment of our taxes with the ECOWAS common external tariffs. That is what we will like to see in the 2017 budget", the Executive Secretary of the association says.
Meanwhile, it is unclear when the 2017 budget will be read given that government officials seem to be divided over whether it should be read before or after the November elections.
Reliable sources close to the finance Ministry say the ministry may just draw a budget for the first three months of 2017, and a more substantial budget in March 2017.
JOIN OUR PULSE COMMUNITY!
Recommended articles
Top 10 African countries with the highest GDP projections for 2023
Top 5 economies in Sub-Saharan Africa to watch out for in 2023, according to IMF
Tanzania joins the list of African countries to sign an oil deal in the new year
Shocking IMF report reveals Angola and Ethiopia to surpass Kenya as top economies in Sub-Saharan Africa
10 wedding gowns on trends for 2023 brides
Aisha Modi reveals her killing job in America that pays extremely well (WATCH)
Court orders lady to pay $80,000 to man for dumping him after he paid her school fees
Nigerian LGBT rights activist being installed chief in Ghana falls off palanquin (video)
Kenya and Tanzania tear down 23 trade barriers hindering their commercial relationship