<scriptid="mct-script"src="https://app.mycountrytalks.org/embed.js"data-iframe-src="https://app.mycountrytalks.org/talks/9b3c8cc1-8a05-4fa0-bcc2-edef9d8b28d1/join?starting_question=1153"async></script>
Wisa declares support for Nana Addo
Wisa believes Nana Addo has the solutions to the challenges facing the country including the energy crisis.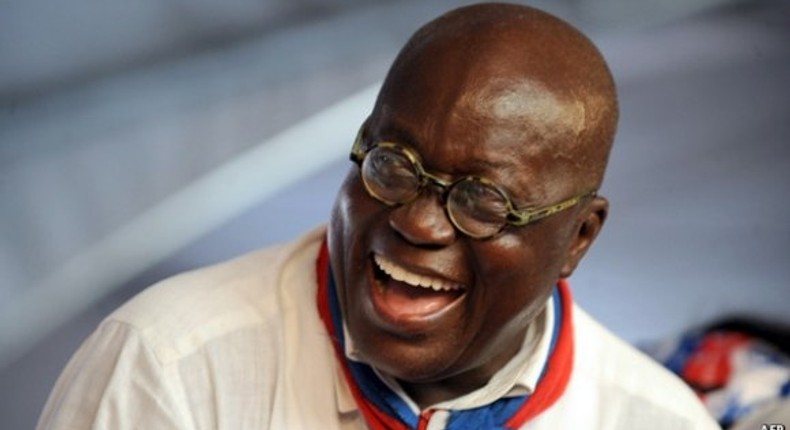 "I've supported NPP for a while now because since I was born that was the party my father was supporting so that is the party I was born into and that is what I will support," he said at Labadi in the La Dade-Kotopon Constituency of the Greater Accra Region, Monday, when Nana Addo visited the area.
Wisa expressed optimism that Nana Addo will win the elections which will subsequently give him the mandate to change the ailing economy.
"I've been observing the problems facing the country. I am a musician who always goes to the studio to work. I work with electricity and when there is dumsor [power fluctuation], my work cannot progress. So I am excited that we have a leader who has promised to solve the problems facing the nation and I believe that he can do it. I am very confident that Nana Akufo Addo will take over the presidency come 7th November. So let's all support him," the 'Ekiki Me' hit-maker intimated.
Actor John Dumelo and his colleague, Clement Bonney (Mr. Beautiful) have made public their support for the National Democratic Congress (NDC) and have been spotted at rallies organised by the party.
Highlife artiste Daddy Lumba and Kwabena Kwabena have gone to the extent of composing songs for the NPP.
JOIN OUR PULSE COMMUNITY!
Recommended articles
See the ambitious Sh1.4 trillion ($10 billion) project the president of Kenya is involved in
Tanzania to grant special status to diaspora inhabitants by the end of 2023
Europe is aiming to replace Chinese commercial connections with African ones
Rick Ross declares interest in Ayra Starr
Akufo-Addo to address nation tonight on Covid-19, IMF deal
Polytechnic student commits suicide after losing his and roommate's fees to betting
For men: 7 everyday foods that help fight low sperm count
E/R: Vehicle plunges into river, killing three
Tina Turner's husband to inherit half of her fortune for donating his kidney to her