6 things Mahama said about education [Infographic]
54,800 children in 4 regions have been enrolled into schools under the Compulsory Education program.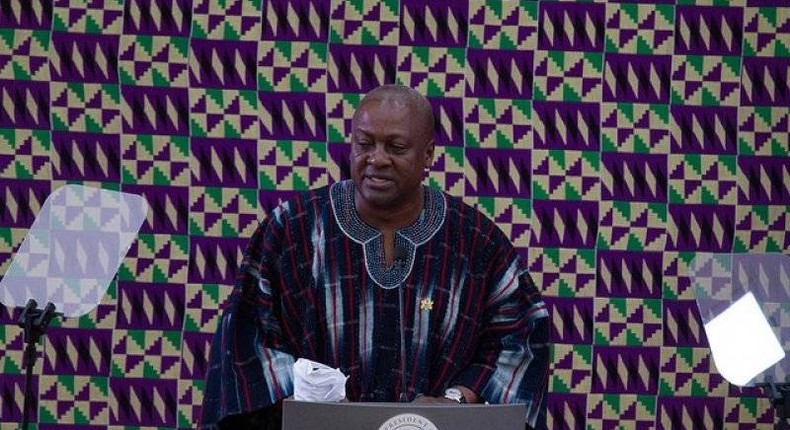 1. Text books to be printed locally
President John Dramani Mahama has assured local printers of his commitment to ensure the continued printing of textbooks locally.
He said last year he had insisted that all textbooks and exercise books must be printed in Ghana and the decision was yielding results.
Delivering the State of the Nation Address to Parliament yesterday, the President said about 1,400 jobs were being created through that initiative.
This he said was is in fulfillment of a pledge made by government to absolve the cost of secondary education in Ghana.
The Ghana Education Service in 2015 had listed some of the schools that will benefit from the implementation of the progressive free SHS policy.
Central Region – 27, 795 students in 54 schools
Western Region – 38, 751 in 56 Schools
Ashanti Region – 64, 430 from 102 schools
Northern    – 17, 648 students out of 45 schools
Brong Ahafo  – 38, 751 from56 schools.
Upper East – 1,395 students out of 28 schools
Upper West – 877 students from 23 schools
Eastern  – 34,157 students out of 82 schools
Greater Accra – 52,664 consisting of 46 schools
Volta  – 36,859 out of 88 schools
3. Two new Polytechnics to be established and transformed into tertiary universities
Two new universities are to be established at Donkorkrom in the Afram Plains area and Somanya in the Eastern Region, President John Dramani Mahama has said.
The new universities are part of government's interventions to build a university in each region.
Highlighting the progress made in the education sector, the president said government was on course in transforming six polytechnics into universities.
He also stated that there were plans for establishing an Islamic teacher training college in the country as part of measures to increase teacher trainee enrollment.
He also noted that interventions such as the removal of teacher trainee allowances and the quota system had led to increased enrollment in the colleges.
4. Teacher trainee development
Government has introduced a Teacher Professional Development programme to train teachers across the country.
The aim of this programme, the president said, is to polish the skills of about 95 percent of teachers at the basic level by 2020.
The President also disclosed that about 10,000 school supplies have been distributed to some schools to be given to teachers trained in Information Communication Technology (ICT).
Over 30,000 teachers are expected to benefit from the initiative.
With the construction of the 200 Community Day Schools in some districts across the country, Mr Mahama believes that 200,000 new places will be made available in the Senior High School system.
"I can report that 123 are currently being implemented and are at different stages of completion," he said.
The community-based school intervention, he says is the biggest ever expansion in the history of secondary education in Ghana.
President Mahama said enrollment in tertiary education has increased by over 6 percent for universities and 8.9 percent in polytechnics.
6. Finance for teacher trainees
To assist teacher trainees to finance their education after the cancellation of the teacher trainee allowances, Mr Mahama said he has directed the Education Ministry to direct Student Loans Trust to register trainees on their campuses and disburse student loans to them.
"This new system allows us to reinvest in the education of the next generation of teachers and students and is a more sustainable way to support teacher trainees," he said.
To expand access to teacher training in the country, government, the president said, has absorbed about five colleges of education into the public education stream. Two other private colleges will be absorbed as well in the Bong Ahafo and Ashanti regions.
JOIN OUR PULSE COMMUNITY!
Recommended articles
Ahoufe confirmed dead; death of Ghanaian TikToker goes global over Tupac comparison
For women: 4 foreplay tips to drive men wild
ECG timetable: Here are the areas to be affected by 'dumsor'
ECG to release timetable for 14-day power outage
South African rapper, Costa Titch slumps, dies on stage
'Jordan Ayew should be captain after Andre and Partey, not Amartey' – Countryman Songo
Stop listening to secular songs if you are a true Christian - Moses OK
Tracey Boakye shows off newborn baby boy as she reveals his name (WATCH)
10 trending kente styles that took over the 'gram in February