Over 31,000 names of defaulters exposed
According to the Student Loan Trust Fund (SLTF), some of the named individuals have defaulted for almost ten years.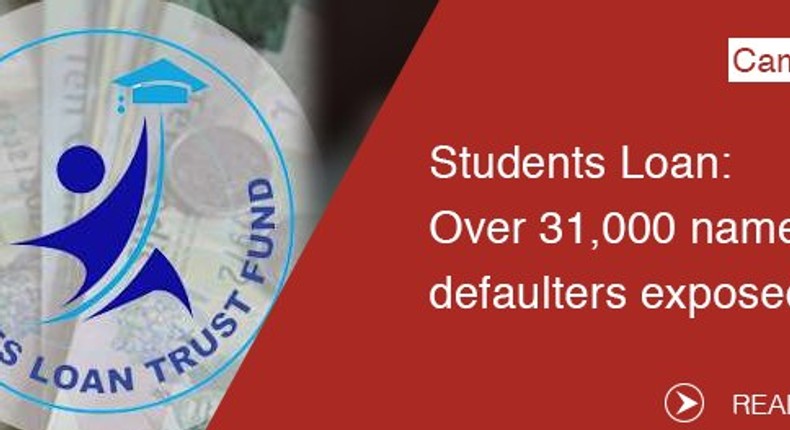 Over 31,000 persons who benefited from the Students Loan Trust Fund (SLTF) have defaulted in the payment of their loans.
The SLTF has therefore warned that it will publish the names of the defaulters in the national dailies if they refuse to pay back their loans.
"We are therefore asking the under-listed borrowers to repay the loan in order for others to access the fund. The Trust Fund will publish the names of these defaulters and their respective amounts in the National dailies if they fail to repay their loans on time," the Trust said.
Below are the names of 31,223 persons who took loans from the SLTF but are yet to pay back:
The SLTF had earlier complained that effective operation of the fund could be threatened if borrowers failed to pay back their loans. The fund, in 2014 was owed close to GHc78 million.
SLTF was established by law to provide financial support to tertiary students. Students, after completing their courses of study are given a two-year grace period to start repayment.
JOIN OUR PULSE COMMUNITY!
Recommended articles
'BBTitans': 2 housemates break one of Big Brother's greatest rules
Ghana's gift to the world: How Idris Elba served the Ghanaian kente at Akwasidae
Veterinary doctor and his team 'fly' as sedated lion suddenly wakes up (video)
65th Grammy Awards: Dentaa Amoateng sells Ghana to the world with the perfect kente outfit
Christian Atsu reportedly missing under rubble after earthquake in Turkey
Ibrahim Mahama to pay for treatment of former NSMQ contestant suffering from bipolar disorder
Christian Atsu not found yet - Hatayspor Vice President
4 sexual fantasies women often have
Video: Christian Atsu's family sings praises to God after footballer's rescue