US Customs would like to take a look at your Facebook account
US authorities are considering to request IDs on social networks from tourists before their arrival in the United States.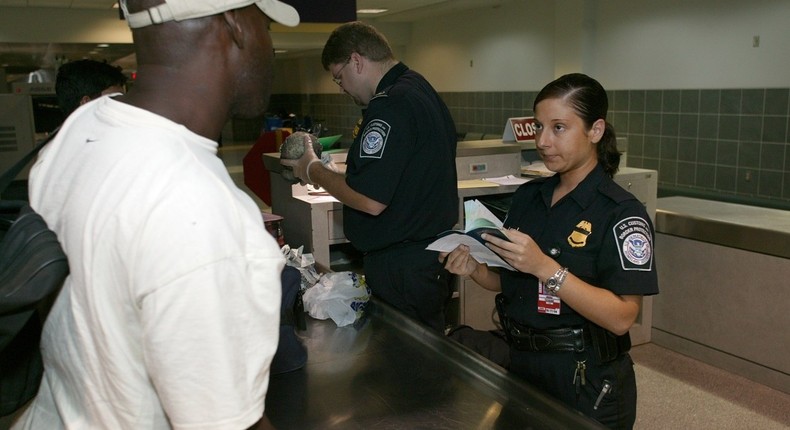 US Customs will soon focus on the social networks accounts of tourists and visitors to the United States.
The country just made​ a proposal to change their visa applications and ESTA (Electronic System for Travel Authorization). An additional question has been added to the application form: "Please enter information associated with your online presence—Provider/Platform—Social media identifier."
According to the Department of Homeland Security, this will however be optional. The information gathered will help to refine the safety investigation on the person and also to provide an additional contact.
The department says that "Collecting social media data will enhance the existing investigative process and provide DHS greater clarity and visibility to possible nefarious activity and connections by providing an additional tool set which analysts and investigators may use to better analyze and investigate the case."
Note that the authorities did not request the passwords of social networking, but only identifiers. This information would be added to other controls: photo, fingerprints and interviews.
The arrival of this additional demand can be explained by the activities on social networks of the attackers in the  San Bernardino attack in December 2015.
Besides an post on Facebook for the killing, the person would had previously sent private messages that suggested this type of attack.
According to the Federal Register from which the proposal was filed, US citizens can comment and share suggestions until August 22. After that date it will enter formal review.
JOIN OUR PULSE COMMUNITY!
Recommended articles
A/R: Police fraternity, Senior officers bid farewell to Police officer who died in fire with family
Here are ways to naturally enlarge the male organ
Kenya and Tanzania tear down 23 trade barriers hindering their commercial relationship
Mouth ulcers: 4 home remedies to treat sore in the mouth
Uganda's State House allocates billions for brand new cars for the President and Vice President
Guest house boss shoots customer for complaining about malfunctioning TV
4 healthy questions to ask a new partner before having sex
Waiter almost ruined my date, he shouted 'pa pa paa' whilst another man took me out - Michy
East Africa continues to experience an impressive intra-trade growth trajectory