According to Medikal's girlfriend, her estranged father passed on for some time now and has been buried but her mother kept the sad news from her until she was told yesterday.
In sharing her feelings about losing her dad, Fella Makafui has disclosed that she never had a good relationship with him but she somehow wanted that fatherly love. This comes to confirm reports that the actress bears the surname of her step-father.
READ ALSO: Ebony's spirit caused the VGMAs fracas because I wasn't invited - Mr Opoku Kwarteng
The actress revealed that at some point she wanted to sue her biological father for causing her to go through a lot of pain with her mother. However, she added that she has rather regret for not patching up with him before his death.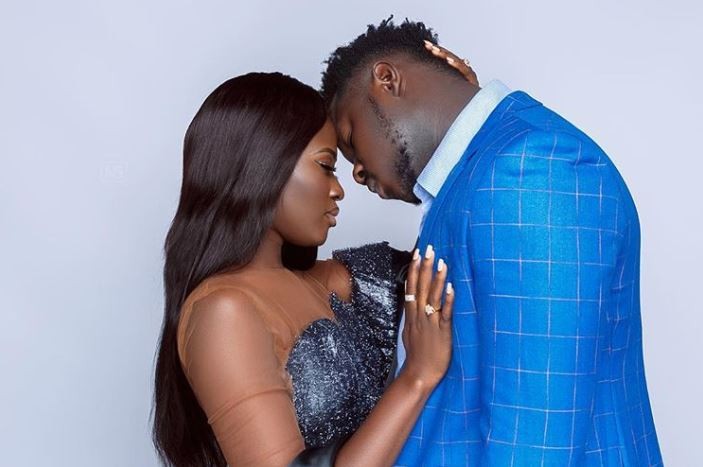 Fella Makafui and rapper boyfriend Medikal
"Should have forgiven him or shown him love, now I feel so bad … I totally regret I feel so bad right now" she wrote.
See more of Fella's grieving messages in the screenshots below.
Fella Makafui's Instastory posts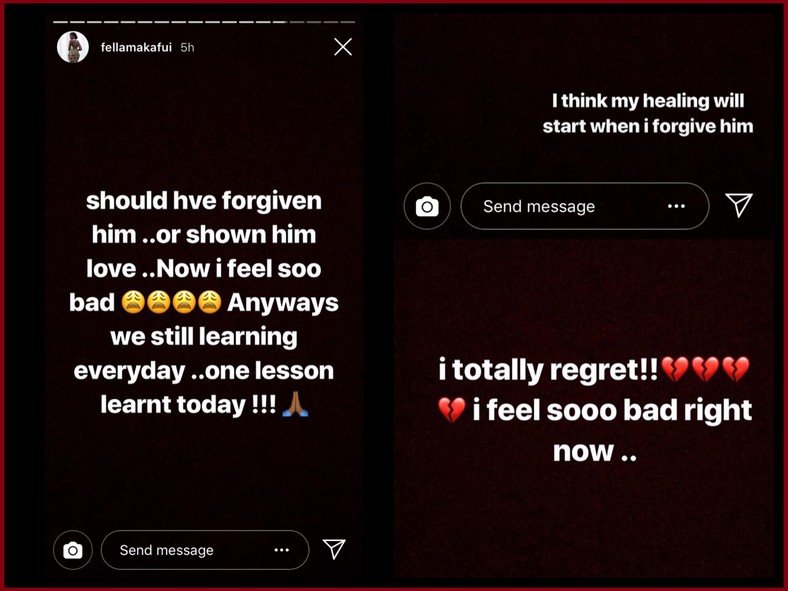 Fella Makafui's Instastory posts