'I'll avenge my father' - says Pop legend's daughter
Paris Jackson is set to avenge her father, Micheal Jackson, who she is convinced was murdered by unknown persons.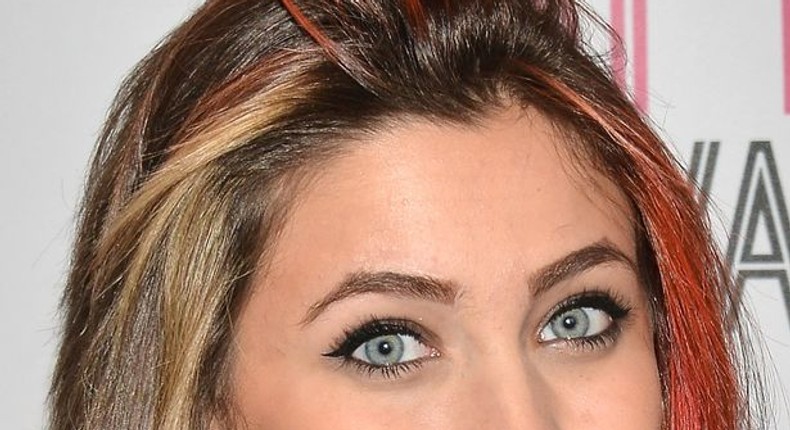 Wonder what shes on now. For some unknown reason,
The 18-year-old claims that she is not alone in her belief and that the rest of the Jackson family believe that the pop legend was killed by an unknown person.
Paris said this during a recent interview with Rolling Stone magazine and was genuine enough to note that although her story sounds like a conspiracy story, she fully believed it.
She said, "He would drop hints about people being out to get him. And at some point he was like, 'they're gonna kill me one day.'
"Absolutely. Because it's obvious. All arrows point to that. It sounds like a total conspiracy theory and it sounds like bullshit, but all real fans and everybody in the family knows it. It was a setup. It was bullshit."
Paris is not only convinced that the music icon who died after many years of battling an illness, was murdered, she fully intends to avenge him.
"Of course, I definitely do, but it's a chess game. And I am trying to play the chess game the right way. And that's all I can say about that right now."
It would be easy to conclude that Paris' belief, amongst other things of course, many other things, could have led to her several attempts to commit suicide.
Speaking on some of the other aspects that may have factored into her close shave with death, Paris said,
"It was just self-hatred, low self-esteem, thinking that I couldn't do anything right, not thinking I was worthy of living anymore," she said.
If Paris' siblings share her opinion, they are definitely not vocal about it and that's okay because 'conspiracy theory type stories' like this one leads to a nut house.
Last we checked, there have been several reports of Paris' substance abuse over time, not to talk of her suicide attempts which might suggest an unstable mental state.
Micheal Jackson was reported to have died of acute propofol and benzodiazepine intoxication back in 2009.
Recommended articles
I manage the 'Livingstone Foundation' and not the Stonebwoy brand – Dr Louisa clarifies
Stonebwoy's blushing wife twerks as he hypes her: 'Your beauty is manipulative' (video)
MzGee fires shots at those comparing her to Nana Ama McBrown
'Build a School for them'- Sonnie Badu proposes solution to Agyinasare - Nogokpo issue
Don't remember me when I'm dead; I don't want people fixating on the past -Wutah Kobby
GHAMRO threatens to sue Akosua Agyapong for spreading false rumours
Agyinasare should not fight Nogokpo, he should beg the presidency to help him - Ajagurajah
I will handle Nogokpo myself, Agyinasare is not strong enough – Nana Agradaa
Van Calebs: Can Ghanaian comedians move away from political and ethnic jokes?