33-year-old lady will be the first black woman to live in space and work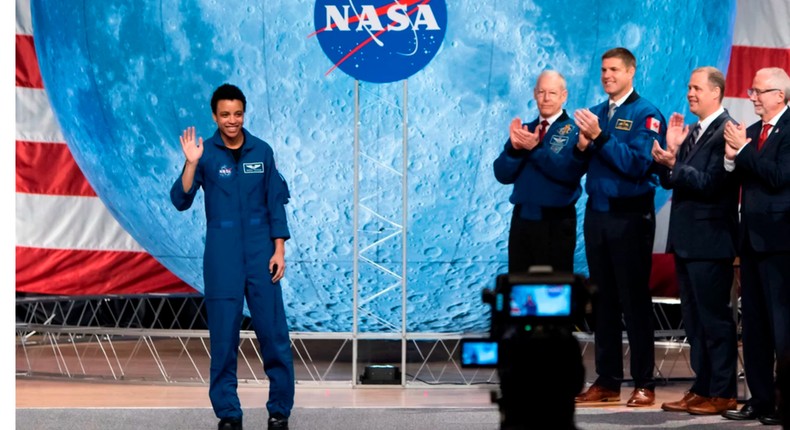 Jessica Watkins has urged other young girls especially of colour to be confident and follow suit.
Mae Jemison, an astronaut, doctor and engineer was the first black woman to go into space but the difference is that Watkins is going to live and work on the International Space Station for six months as a mission specialist.
She is embarking on the journey to space (mars) on the special Space X Crew-4 mission, reports say.
"I do hope that all young girls, especially young girls of colour that are interested in STEM and interested in exploring space, feel empowered to do so. I just hope young girls across the country feel that way now," the elated young woman is quoted as having told Colorado Public Radio last year.
Jessica Watkins was selected in 2017 to be a part of the team and she has been preparing for the mission since then.
She is joining Kjell Lindgren, Robert Hines, and Samantha Cristoforetti to embark on the mission from NASA's Kennedy Space Centre in Merrit Island, Florida, using the SpaceX Falcon 9 rocket, reports say.
She obtained a bachelor's degree in geological and environmental sciences from Standford University in California.
She then proceeded to acquire a doctorate degree from the University of California.
She started as an intern at the National Aeronautics and Space Administration (NASA) before the opportunity availed itself for her to make it to space.
Dr Bernard Harris Jr was the first black person to walk in space in 1995 but Watkins will now balance the gender equation.
The young woman said her role models from infancy have been astronauts like Mae Jemison and Sally Ride, the first black and American women respectively to have travelled to space.
While on Mars, she hopes to explore the red planet too "as long as we have a ride back".
JOIN OUR PULSE COMMUNITY!
Recommended articles
"A man needs more than one woman to be mentally stable" - Media practitioner
Angry reactions as bulldozer transporting heavy log puts fear in Ejisu residents (video)
Marry women who're about 15% beautiful to avoid fight with other men – Pastor's advice
Details of stowaway who survive 11-hour flight from South Africa to Amsterdam revealed
Wedding called off as Apiatse explosion destroys church building
Female prison warden's dance with physically challenged prisoner sparks reactions (video)
Man hiding in aeroplane's wheel survives 11-hour flight from South Africa to Amsterdam
Man gives money to fiancée for wedding preparations, she uses it to travel abroad
Trophy drought: A cow must be sacrificed to reverse the bad luck on Black Stars – Prophet