Customary court restrains man from beating divorce-seeking wife
A man has been restrained from beating his wife for seeking a divorce by a Customary Court.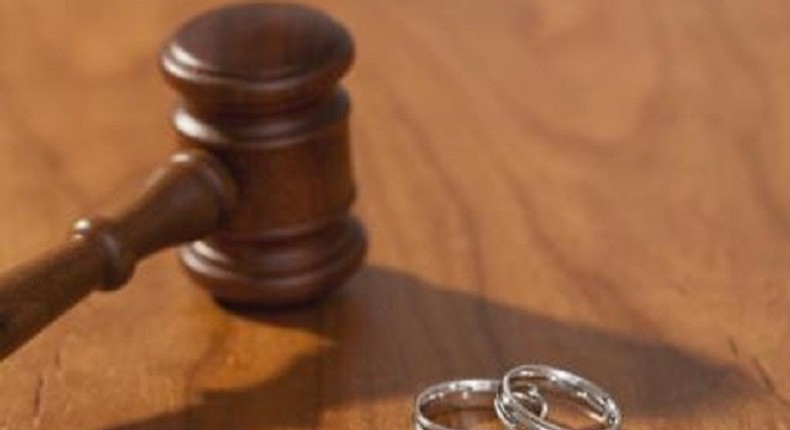 A Jikwoyi Customary Court in Abuja has restrained one
Mrs Lydia Dallah, who described herself as a clothes maker, told the court on Monday that her husband beats her "every time" for seeking an exit from the union.
Lydia, while testifying at the hearing of the divorce suit, told the court that her husband even destroyed some valuables in the house while beating her.
"At one of such incidents, I was rescued by our neighbours, who heard me shouting and crying out for help.
"I later sought medical attention at a nearby pharmacy, and reported the incident to the police who then invited him," she said.
She also told the court that her husband married her in deceit by concealing the fact that he had a wife and six children.
"I only got to know about my husband's previous marriage after I tied the knot with him.
"He never told me that he had an existing marriage with six children.
"It was after I got married to him that I discovered the whole truth about him and whenever I ask him to let me go, he threatens my life," Lydia submitted.
The petitioner said that she had sought the intervention of her family and her Church, but to no avail.
"My family and our Pastor advised us, and asked him to state what he wanted as a condition, before granting my divorce request.
"He requested custody of the two children from our marriage, but I am begging this court to dissolve the marriage and grant me the custody of my children," she pleaded.
The News Agency of Nigeria (NAN), reports that Yakubu, though present in court, was not given the opportunity to defend himself.
The Presiding Judge, Mr Everyman Eleanya, restrained the respondent from going to the petitioner's house to beat her up and adjourned the case to Feb. 16.
JOIN OUR PULSE COMMUNITY!