Gay man stabs partner for cheating on him with a woman at Kasoa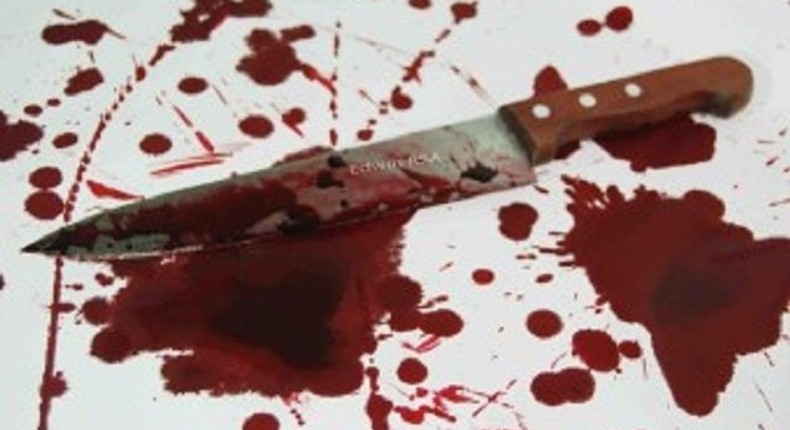 Reports say the incident occurred on Thursday evening around 6:30 PM.
Starfm.com.gh identified the suspects as 22-year-old prince Nyator and Evans Amoah, 23.
Before their arrest, the two young men worked in a restaurant at Kasoa New Market.
According to reports, Prince found out that Evans had a girlfriend with who he was having sex on his blindside. He got incensed and confronted his partner and stabbed him on the wrist.
Prince had always asked Evans about his girlfriend but the latter consistently denied having one. He however kept denying his partner sex.
It is reported that Evans had a girlfriend before meeting his gay partner but probably did not make full and frank disclosure.
JOIN OUR PULSE COMMUNITY!
Recommended articles
Angry man attempts suicide inside banking hall after his money was given to fraudsters (video)
Adorable twins bag first-class degrees from the same university
Doctor and nurse suspended for having sex, moaning and disturbing patients who're in pain
You'll need us when you get wounded; stop attacking us – Ambulance Service to armed robbers
IGP chases & arrests 'fake' Toyota Landcruiser V8 driver for reckless driving
33-year-old lady will be the first black woman to live in space and work
Police save little boy who hid inside aeroplane's engine to travel abroad (video)
Pacific lingcod, a fish with 555 teeth loses up to 20 everyday & grows them back immediately
Man sparks reactions as he reserves the front seat of his car for his "wife only"