Sex scandals of the year
Typical of human beings, some people did some shameful things which have not come to light yet, but luck eluded some people as they had their dirty linen not only washed in public, but was virtually washed for them by the public.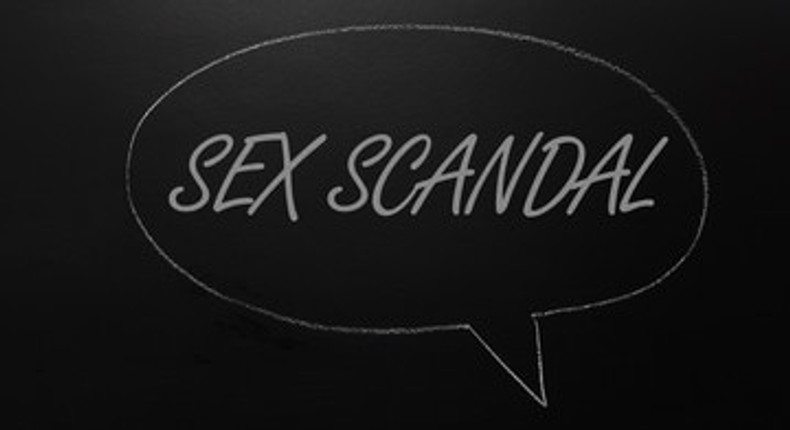 The year 2018 has been charitable to some people and they did some scandalous things unspotted.
However, luck eluded some people as they had their dirty linen not only washed in public, but was virtually washed for them by the public.
Some people got unscrupulous and had sex with others they should not have had it with, at places they should not have had it, thinking they were indemnified against being exposed.
What they forgot or chose to ignore is the fact that technology is almost omnipresent; they ended up showing their 'football matches' to 'spectators' who had no tickets to watch the 'game'.
Well, as the year is ending, it is crucial to remember some of such incidents and probably learn some lessons from them to prevent recurrence.
Inasmuch as we cannot talk about all of them, here is a chronicle of some remarkable sex scandals that almost brought social media and the entire internet to a standstill.
On Tuesday, April 24 this year, deputy Governor of Kenya's Kirinyaga County, Peter Ndambiri Njagi was subjected to serious flogging by husband of a married woman he was caught red-handed sleeping with.
A video of the government appointee went viral after it was posted online.
In the Video, theadulterous woman's husband supported by other men restrained Peter Ndambiri Njagi and the woman from covering their nakedness, as they whipped them and filmed the development.
The said aggrieved husband ordered and beat the deputy governor as well as his adulterous wife like little kids, as they both sat on the bed naked.
Peter Ndambiri Njagi said in the video that: ''I want to tell that man that I'm very sorry. I did not know she is married, I was even planning to meet his family.''
ece-auto-gen
Also, in January this same year, wife of a renowned pastor mistakenly sent photos and videos of her genitals to the WhatsApp group of the church her husband leads.
Reports had it at the time that the pastor's wife was sending the photos to her husband who was on a trip outside the country.
The photos and videos were accompanied by a message that reads "It's all yours when you return."
In two separate videos, 58 and 31 seconds respectively, she is seen facing the camera, kneeling, wiggling her waist and fondling herself concurrently.
That was after she was earlier captured in a bath showcasing her thighs among others while capturing what she was doing.
The church members who saw the video started calling their pastor's wife but she did not answer. Possibly out of shame after realising the blunder she made.
In September, CCTV camera footage showed a radio reporter having sex with a lady purported to be his date, on the console table in the studio of Radio Maksimum in Ukraine.
The journalist whose name was not disclosed was reported to have been taking the lady on a tour of his office when he lost control of his libido.
They started kissing each other before the reporter carried the lady and placed her on the console table to which the lady showed no sign of resistance.
Unknown to them that the CCTV cameras were rolling, they comfortably had sex in the office for more than two minutes until they both appeared to have ejaculated.
ece-auto-gen
In January again, former headmaster of Breman Eduman D/A Basic School in the Asikuma-Odoben-Brakwa District of the Central Region, Robert Sepey appeared in a very vial sex tape having sex with a student on a kitchen stool.
The incident was so widely circulated that it engendered a boost in the sale of kitchen stool and carpenters made huge sales as Ghanaians made fun of the scandal.
While Robert Sepey went into hiding due to the shame, other angles kept emerging to the story almost everyday, and it lasted in public domain for a long time.
Recently, it was reported that he was one of the teachers the Ghana Education Service found to have breached its code of ethics and consequently dismissed him.
ece-auto-gen
In September, a pastor from Nigeria's Edo state was striped and shamed publicly after he was allegedly caught naked in a hotel room with a female church member.
ece-auto-gen
A Nigerian pastor and real estate guru, Apostle Chris Omatsola's also made it into the news in October after a sex tape involving him and a church member identified as Princess Tamaratokoni Okpewho was leaked online.
The beleaguered man of God is the senior pastor of Zionwealth of Life Assembly. He is a real estate business tycoon in Lekki area of Lagos, where his sex partner, Princess Tokoni Okpewho also lives.
Both the pastor and the lady in question have admitted to the scandal. While she accused the pastor of deliberate blackmail, he has denied being behind the leakage, saying it would benefit him nothing.
ece-auto-gen
South Africa's former minister of Home Affairs resigned some few weeks ago following leakage of a viral video which showed him masturbating.
Malusi Gigaba told owned up to the scandalous video, but said it was meant for his wife.
ece-auto-gen
Still fresh in the memory of Ghanaians is the story of a Junior Pastor at Prophet Emmanuel Badu Kobi's Glorious Wave Chapel International church, Pastor Nana Appiah popularly known as Biblical who was allegedly caught red-handed in bed with a married woman.
A viral video showed him in a white singlet and boxers short being beaten by some men who were called into the room where he had been reportedly attempting to have sex with the said married woman.
It is reported that a sister of the married woman had walked into the room only to bump into the duo in a compromising position.
The man of God reportedly got angry and struck the lady in her face and she screamed for help, drawing the attention of some men in the area.
The man of God owned up to the video but denied having or attempting to have sex with the woman simply identified as Deborah.
The matter was reported to the police and investigation is still ongoing.
ece-auto-gen
Just last month, a Zambian man caught his wife red-handed in bed with a student.
The man reportedly caught his wife, who also was a student romancing with a male student at her dormitory in Solwezi, the capital of the North-Western Province of Zambia.
A viral video shows the well-built man standing calmly as he questions his 'rival' who appears to be crying and blushing at the same time, ostensibly as a result of fear for the man's muscular physique.
While many would have expected that the man would have pounced on both his adulterous wife and the lover and give them the beatings of their lives, this uncommon man remained calm.
Even when a crowd gathered at the entrance of the said dormitory and some people started filming the development, the disappointed man closed the door and asked for privacy.
Meanwhile, what is more shocking about the entire incident was the posturing of the adulterous woman. As if she is lifeless, she is seen lying on the bed unconcerned, appearing to have absolutely nothing to do with the scandal.
JOIN OUR PULSE COMMUNITY!