2 simple ways to treat acne with papaya peel
Papaya treats acne and prevents future breakouts as well.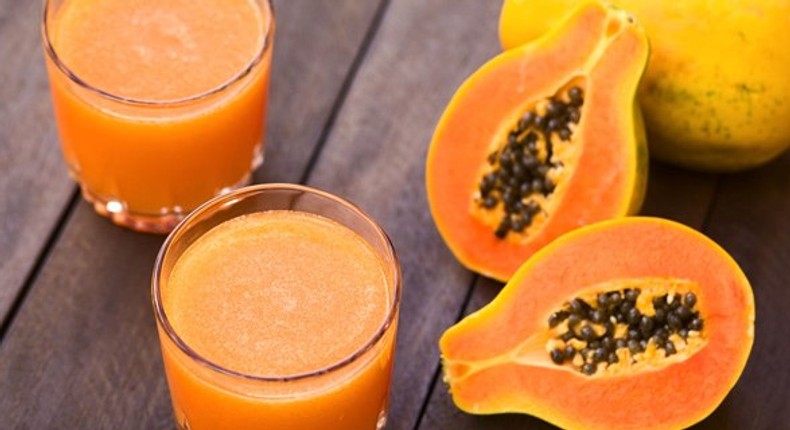 Papaya peel can help reduce the signs of aging. Some claim it to be as effective as Retin-A. The peel contains enzymes that remove dead cells from the surface of the skin. This helps remove wrinkles and age spots.
1. Rub the papaya peel all over your face and neck.
2. After 20 minutes, rinse with cold water.
Papaya pulp can help get rid of under-eye dark circles because of its natural bleaching agent. It also helps to erase skin discoloration.
1/4 cup mashed green papaya
1. Apply the mashed paste on your dark circles and leave it on for at least 10 minutes.
2. Rub your skin gently with your fingertips and then wipe the paste off with a clean cloth.
3. Wash with lukewarm water.
4. Do this daily to banish those dark circles.
Recommended articles
3 reasons you need to start wearing lingerie
3 overnight tricks to flatten your bloated stomach
For women: 6 things you should know about pregnancy tests
DIY Recipe: How to make Dzenkple
5 types of people you should never date
The best celebrity pictures on Instagram this week
Dear women, here are 5 things you do that men find confusing
4 side effects of drinking alcohol excessively
DIY Recipes: How to make goat meat jollof rice for Africa Day