Linda Evangelista is '50s housewife for new fragrance campaign
Fifty year old supermodel Linda Evangelista is a 1950's housewife in Moschino's 'window cleaner' inspired 'Fresh' fragrance advert campaign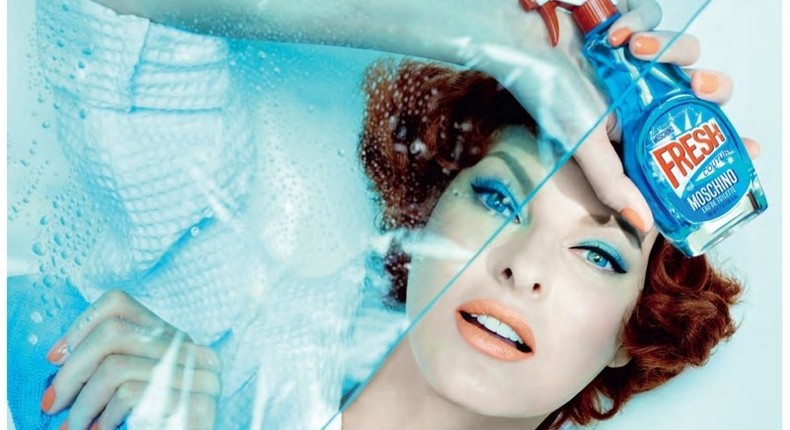 The Italian luxury brand chose the 50 year old supermodel for the surreal campaign for the latest fragrance 'Fresh'.
The supermodel was transported into the '50s era in a short red wig wearing bold blue eyeshadow and orange lips while holding the fragrance inspired by a window cleaner channelling a inner '50's housewife!
The fragrance presented in/inspired by a window cleaner spray bottle look alike is already getting rave reviews.
Recommended articles
4 ways early morning sex changes your relationship, tips to have it right
Signs your girlfriend is about to leave you
History of white wedding gowns and how they became a trend
How to soften goat meat with pineapple
Tribal marks: What they are and how to remove them
12 signs you have high blood sugar
Why women pay dowry in India
7 possible reasons relationships don't last
What to do when your partner gets married to someone else: A guide