5 things every woman needs to know about carrots
For glowing skin, use carrots in your cuisine everyday.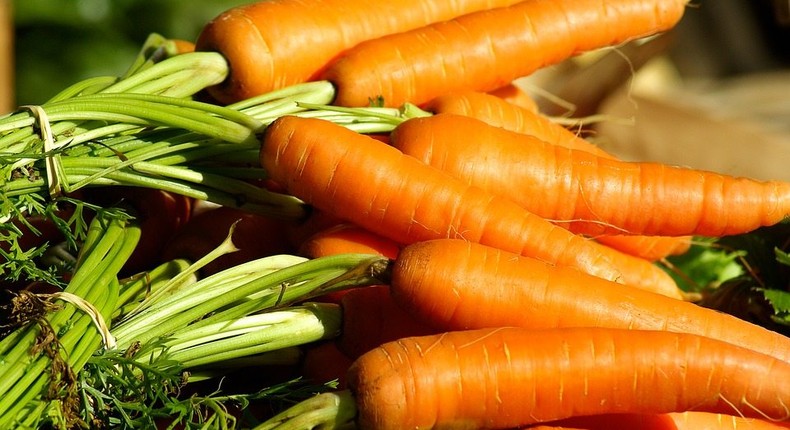 Regular consumption of carrots keeps your skin healthy and vibrant as they are loaded with Vitamin C and antioxidants.
Mix grated carrot with some honey and apply it as a face mask to get glowing skin.
Drinking carrot juice is effective for getting rid of blemishes and scars. You can also apply carrot pulp on your skin to clear the blemishes.
Carrots also contain Vitamin C that aids the collagen production in the body. Collagen is a type of protein that is vital for the maintenance of the skin elasticity.
It helps prevent wrinkles and locks the process of aging. Vitamin A, being an antioxidant, also attacks the free radicals to prevent the signs of aging like wrinkles, pigmentation and an uneven skin tone.
The deficiency of potassium can lead to a dry skin. Carrots are rich in potassium. Hence, drinking carrot juice can prevent this problem and keep your skin hydrated.
Carrots possess great healing qualities. Raw or grated carrots can be applied to wounds, cuts, and inflammation for quick healing. Their anti-inflammatory properties help to revitalize and tone the skin.
JOIN OUR PULSE COMMUNITY!
Recommended articles
9 people you shouldn't feel pressured to invite to your wedding
6 interesting health benefits of Beetroot
9 best celebrity photos on the 'gram this week
How much sex is too much? Here's what it means and what to do
Even if you don't like traditional weddings, you'll fall in love with actress, Sika Osei's outfits [Photos/ videos]
5 reasons why you should eat cucumber at night
Penis fracture: Here's why the penis breaks and how to treat it
DIY Recipe: How to make Spicy corn dough porridge
Women who have less sex could have early menopause, study finds