CEO, Tesla Motors, to make "some additional constraints" on autopilot update
Due to some people's abuse of the autopilot update, the CEO of Tesla Motors is threatening to lock it down.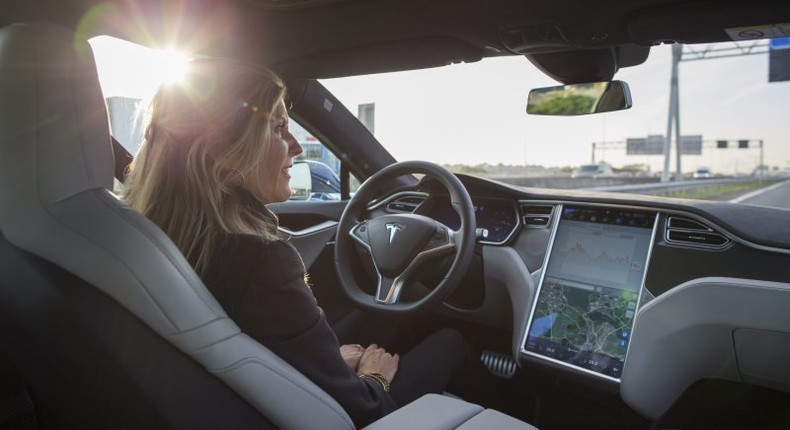 While some people took this well, others abused it by ignoring Elon Musk's warning and treating their cars like they were fully autonomous.
This has caused the CEO to address the situation by threatening to put "some additional constraints" on the update.
According to Musk , this will "minimize the possibility of people doing crazy things with it."
Based on people's negative reaction to the semi-autonomous feature, Google has revealed plans to pursue full autonomy.
"We did spend some time thinking about ways we could build features to address what is often referred to as "The Handoff Problem" -- keeping drivers engaged enough that they can take control of driving as needed. The industry knows this is a big challenge, and they're spending lots of time and effort trying to solve this. In the end, our tests led us to our decision to develop vehicles that could drive themselves from point A to B, with no human intervention. Everyone thinks getting a car to drive itself is hard. It is. But we suspect it's probably just as hard to get people to pay attention when they're bored or tired and the technology is saying "don't worry, I've got this...for now."
Watch this man's reaction to Tesla's autopilot update in the video below.
JOIN OUR PULSE COMMUNITY!
Recommended articles
Couple serves 'gari soaking' to guests at wedding reception (video)
'Is he not gay?' - Social media react to Nana Tonardo kissing his 'white sugar mummy' (VIDEO)
Man from Benin balances 735 eggs on his head to enter Guinness World Records (video)
How to orgasm together, here are 5 tips for couples
'The editors didn't do their job' - Nikki Samonas reacts to her steamy sex scene with Jim Iyke
'God told me he created my transgender son in his image' - mother of Angel Maxine (WATCH)
"I'm very sorry mum & dad" – Ghanaian lady caught on camera 'serving' blowjob in nightclub
"I need protection" -Taxi driver who found & returned $50,000 says people are threatening him
Vaginal massage: Here's your ultimate guide and why it's good for your sex life