How to dress like Camidoh in 5 easy steps
He's easily one of the best-dressed male artists in Ghana, if he wasn't a musician he would have been a fashion designer.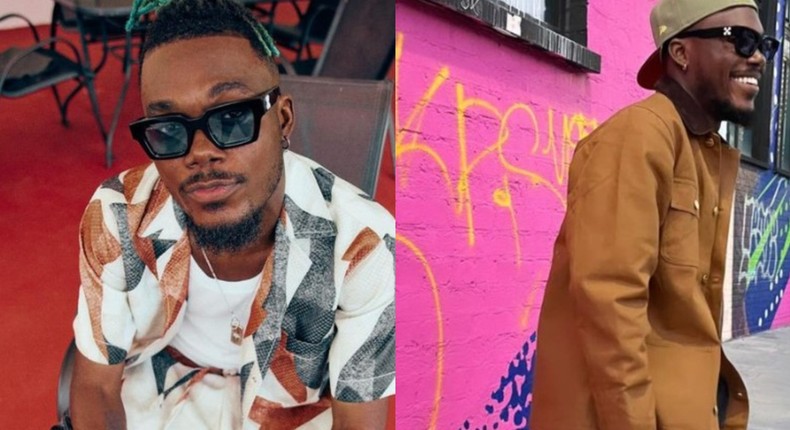 It's not a bad idea to want to copy his style here are five ways to look like Camidoh;
Step 1: Embrace versatile streetwear
Camidoh often rocks versatile streetwear that combines comfort and style. Invest in a collection of trendy hoodies, distressed denim jeans, and stylish sneakers.
Opt for neutral colors like black, white, and earth tones, as they are versatile and easy to mix and match.
Step 2: Accessorize thoughtfully
Accessorizing is key to Camidoh's style. Experiment with accessories like trendy baseball caps, stylish sunglasses, and statement watches.
Don't shy away from bold jewelry pieces such as chains and bracelets to add a touch of edginess to your look.
Step 3: Perfect the smart-casual look
Camidoh effortlessly combines smart and casual elements in his outfits. Invest in well-fitted button-up shirts, tailored blazers, and chinos.
Mix these with more relaxed pieces like graphic tees or polo shirts. This blend of formal and informal elements creates a polished yet laid-back appearance.
Step 4: Experiment with patterns and textures
Camidoh often incorporates interesting patterns and textures into his outfits. Experiment with striped or patterned shirts, textured jackets, and distressed fabrics.
Don't be afraid to mix different patterns, but make sure they complement each other to avoid a chaotic look.
Step 5: Pay attention to footwear
Your choice of footwear can significantly impact your overall style. Invest in a variety of shoes, including stylish sneakers, Chelsea boots, and loafers.
Match your footwear to the occasion and the rest of your outfit. Clean and well-maintained shoes can elevate even the simplest outfits.
Remember, while it's great to draw inspiration from Camidoh's style, it's essential to add your unique touch to create a look that reflects your personality.
Fashion is a form of self-expression, so feel free to experiment and find what makes you comfortable and confident.
JOIN OUR PULSE COMMUNITY!
Recommended articles
5 ways garlic can improve vaginal health
Safe delivery: Is CS better than normal delivery?
Make the perfect fruit cake using wine
5 tips to celebrate a low-budget Christmas
5 inappropriate moments to break up with your partner
Gain weight in the right places with this delicious mashed kenkey recipe
8 times Hajia Bintu slayed in black
Gain weight in the right places with this delicious mashed kenkey recipe
4 questions you should stop asking people