How to dress stylishly for your birthday inspired by Anita Akuffo
Media personality, Anita Akuffo turned a year older over the weekend and we love everything about the celebration.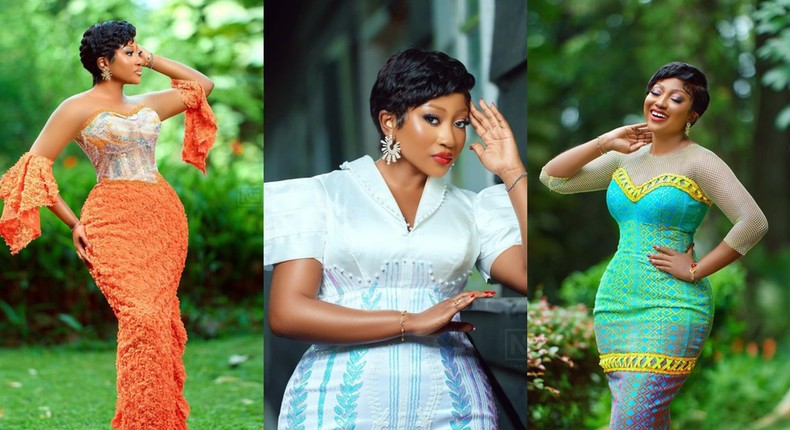 To mark her big day, the broadcaster threw a party that caught the attention of the entire country.
One thing we couldn't stop starring was her outfit for her birthday photoshoot.
She is a fashionista and we're not exaggerating when we say she knows how to look good, especially in African print fits and whites.
Anita decked out in an array of stunning looks.
Birthday comes as a blessing and choosing the outfit for the day is arguably the best part of the celebration. Not only is it the perfect excuse to get glammed up, but it can also symbolically reflect the things we want to do and the kind of person we want to be in our upcoming year.
Like many actresses, a birthday photoshoot is not something Anita is likely to skip.
Turning 30, Anita celebrated the milestone in the only way she knows best; praising God.
Anita Akuffo set tongues wagging with her birthday photos.
She went for three different sets of shoots but had 12 unique photos.
Contoured to perfection, she accentuated her naturally striking features with her makeup and hairstyles.
She captioned one of her posts, "This is 30.
A heart filled with gratitude for 3 decades of GRACE.
We made it to the third floor."
If you are running out of ideas, scroll below for some inspiration from Anita Akuffo for birthday inspiration.
Recommended articles
4 ways early morning sex changes your relationship, tips to have it right
Signs your girlfriend is about to leave you
History of white wedding gowns and how they became a trend
How to soften goat meat with pineapple
Tribal marks: What they are and how to remove them
12 signs you have high blood sugar
Why women pay dowry in India
7 possible reasons relationships don't last
What to do when your partner gets married to someone else: A guide