Mahama, Akufo-Addo in African print display
The outgoing and incoming Presidents were on top of their fashion game at the Flagstaff House.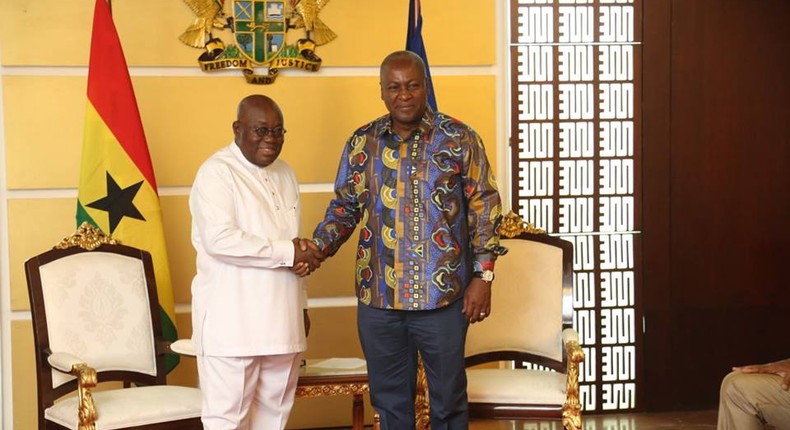 The purpose of the meeting was for President Mahama to show the incoming President around the Kanda-based edifice, which is the official residence of the Presidency of Ghana.
Nana Addo wore a classy all-white outfit with sleek brown shoes that seemed to complement it perfectly, while Mahama sported a resplendent long-sleeved African print shirt over a sharp pair of grey trousers.
Nana Akufo-Addo is expected to be sworn in as the 5th President of the 4th Republic of Ghana on Saturday, January 7 at the Independence square in Accra.
It remains to be seen if the new leader will maintain his African print run.
Do you think he would? Or should? Share your thoughts with us.
Recommended articles
Planning a destination wedding? 4 checklist to consider
5 unique ways to use leftover fruit and vegetable peels
6 best home remedies to clear ugly pores
Hickies after sex? 4 quick ways to get rid of this love bite
How to dress stylishly for your birthday inspired by Anita Akuffo
For men: How exercise affects your testosterone levels
4 best ways to use rosemary for hair growth
7 body parts you must clean every day to avoid body odour
5 simple ways to make your first date a pleasant experience