How to prepare Kontomire beans stew
Pulse daily DIY recipe teaches prospective chefs how to prepare healthy, Ghanaian dishes in a simple way.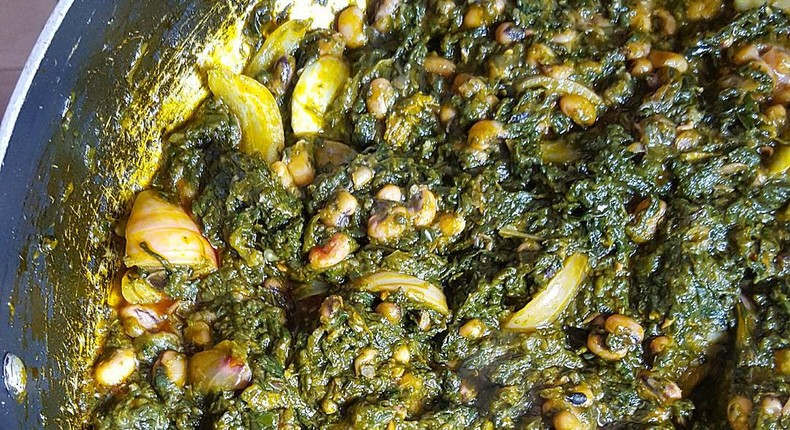 Palm Oil
Beans cooked
Maggie cube
Salmon
Pepper
Garlic
Fish powder
Chopped kontomire
Onions, chopped
 Tomato, chopped
Heat the oil in a medium pan and fry the onions and garlic until goldenbrown.
 Blend pepper and the tomatoes and add
 Cook for 7 to 12 minutes on low heat.
Wash kontomire, twice and cook until it becomes soft.
Wash salmon, remove all bones and break into pieces and add to the stew.
Add the maggie cube and fish powder.
Drain any water from thawed out kontomire and add the it to stew. Cover and simmer on low heat for 3 to 5 minutes.
Add cooked beans and stir, cover to simmer to 5 minutes.
Serve stew with rice or yam.
Recommended articles
In terms of class and sass, Nana Ama McBrown's recent slay is the epitome
Planning a destination wedding? 4 checklist to consider
5 unique ways to use leftover fruit and vegetable peels
6 best home remedies to clear ugly pores
Hickies after sex? 4 quick ways to get rid of this love bite
How to dress stylishly for your birthday inspired by Anita Akuffo
For men: How exercise affects your testosterone levels
4 best ways to use rosemary for hair growth
7 body parts you must clean every day to avoid body odour