DIY Recipes: How to make Beans stew with fried plantain
This recipe is one of the favourite meals of Ghanaians.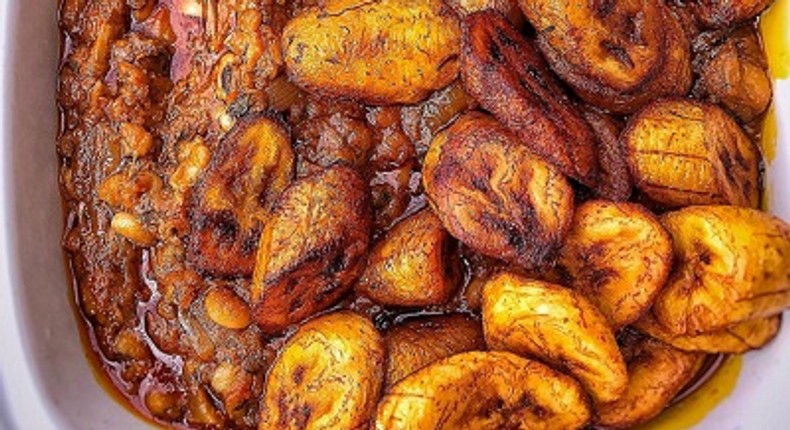 If you are not a fan of beans with gari, then try this beans stew.
Soak the beans for some hours or overnight (to reduce the cooking time from 30 minutes to 15 minutes).
Wash the beans from the previous water and cook until tender.
Add your onions, pepper and tomato puree to the cooked beans and allow it to cook for some time.
Add your fish or protein source. Then add your seasonings and salt.
Fry your red oil with some onion aside and add it to the cooked beans. Then saute and allow it to simmer.
Cut your ripe plantain into slices and marinate them in salt water. Then fry them with cooking oil.
Serve your beans stew with the fried plantain and enjoy.
Get our Top Stories delivered to your inbox
Recommended articles
DIY Recipes: How to make Pineapple smoothie
Dear men, here are 5 things you do in bed that women hate
8 times Ghanaian designer, Yartel Gh styled Berla Mundi in gorgeous outfits
Women who experience irregular periods, long menstrual cycle risk early death - Study
Dear men, sucking breast does not prevent breast cancer - Expert reveals
7 things every husband must do for his pregnant wife
Here's why you shouldn't drink water immediately after eating
DIY Recipes: How to make Banana chips
5 reassurances your girlfriend needs to hear regularly