DIY Recipes: How to make beef turnover
These beef turnovers have mouthwatering filling of seasoned ground beef and vegetables.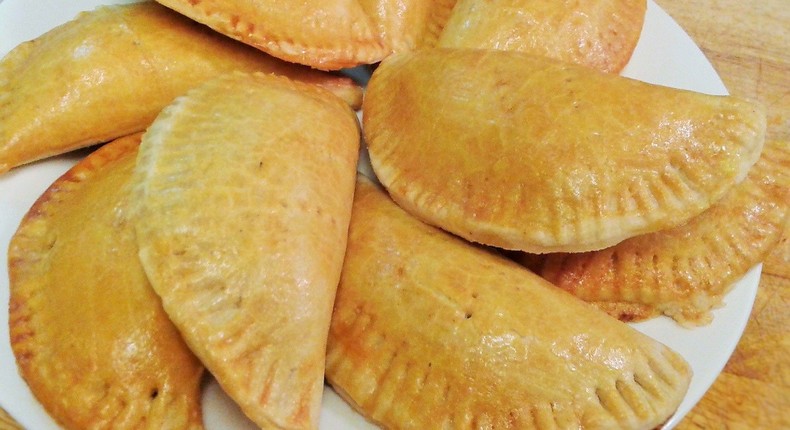 Serve this recipe as an appetizer, a main dish, or even after your main course.
2 pounds lean ground beef
2 medium potatoes, peeled and cut into 1/4-inch cubes
1 tablespoon white vinegar
In a large bowl, combine flour, sugar and salt; cut in shortening until the mixture resembles coarse crumbs. In a small bowl, combine the water, egg and vinegar. Add to shortening mixture, 1 tablespoon at a time, tossing lightly with a fork until the mixture forms a ball. Cover and chill for 30 minutes.
Meanwhile, combine the first six filling ingredients. Divide pastry into 15 equal portions. On a lightly floured surface, roll out one portion into a 6-1/2-in. circle.
Mound a heaping 1/3 cup filling on half of circle. Moisten edges with water; fold the dough over the filling and press edges with a fork to seal. Transfer to a greased baking sheet. Repeat with remaining pastry and filling.
Cut three slits in the top of each turnover; brush with cream. Bake at 375° for 35-40 minutes or until vegetables are tender and the crust is golden brown.
Recommended articles
DIY Recipes: How to make pawpaw smoothie
4 simple ways to make eyelash extensions last longer
The best celebrity pictures on Instagram this week
Men benefit better from marriage than women - Study
For women: 4 foreplay tips to drive men wild
These are 5 top signs of fake love in a relationship
DIY Recipes: How to make Ga kenkey with sauce and fried fish
10 trending kente styles that took over the 'gram in February
For couples: 5 best tips to have better sex and intimacy