DIY Recipes: How to make cheese biscuits
These cheese biscuits are incredibly delicious.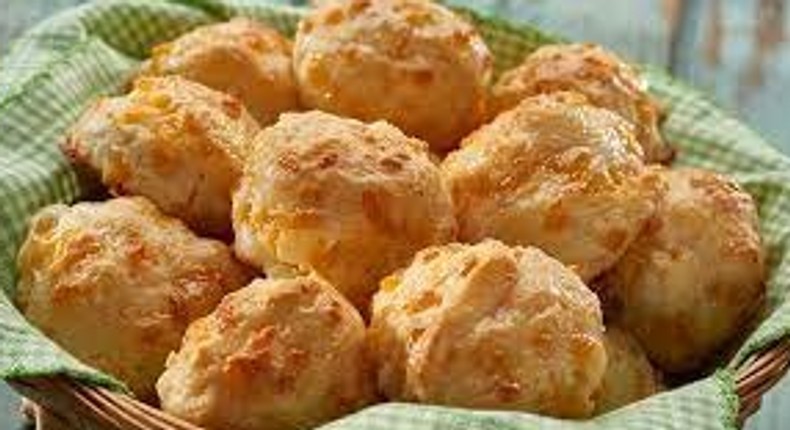 They are very easy and simple to make.
2 cups + 2 tablespoons all-purpose flour
1/2 teaspoon black pepper
2 teaspoons of fresh baking powder
7 tablespoons butter, cold
2 scallions, finely chopped
3 oz. grated Parmesan cheese
Preheat the oven to 425°F. In a large bowl whisk together the flour, cayenne, black pepper, baking powder, and salt. Set aside.
Dice the butter into small pieces. If they get too warm then place them in a bowl and put them in the freezer for about 10 minutes before continuing.
Toss the diced butter with the flour mixture until well-coated. (Again, if tossing the butter gets hot in your hands place the whole mixture in the freezer for a few minutes.)
Add the scallions and cheese and toss until well-coated.
Add the buttermilk and mix with your hands until it just comes together. You may find you need an extra dribble of buttermilk, if so then go right ahead but do so judiciously. Do not over-knead.
Roll the dough out onto a lightly floured surface. Knead once or twice; no more. Form into an 8x8-inch square and cut into 2x2-inch squares and top with a bit of high-quality salt if using.
Bake at 425°F for 12-16 minutes or until golden.
Remove from the oven and allow them to cool.
Recommended articles
The 8 most beautiful cities in Africa
For men: 5 habits can lead to penis shrinkage
Here's how to include coffee in your skincare routine, benefits
DIY Recipes: How to make beans salad
Man boobs: Here's why men get bigger breasts than usual, remedies
5 signs your partner is madly in love with you
5 ways drinking water significantly improves your dental health
DIY Recipes: How to make Kwahu nsusua (Turkey berries) abomu
GB foods Ghana celebrates market women on International Women's Day