DIY Recipes: How to make Pineapple muffins
These pineapple muffins are so flavoursome and are perfect served just as they are.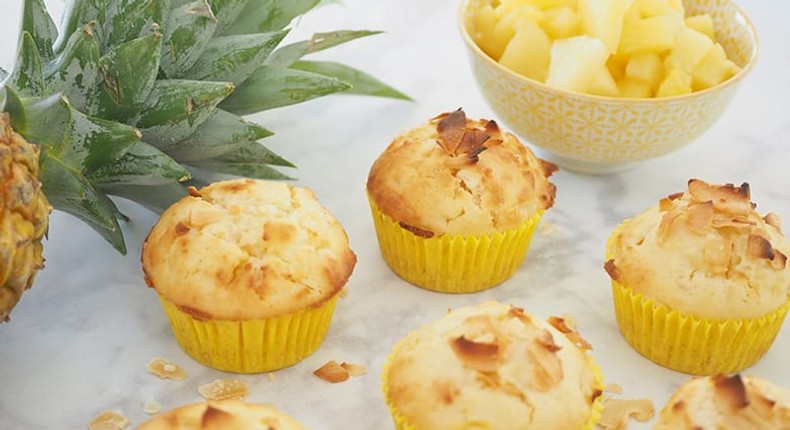 They are not only moist thanks to the pineapple, but they also have an added crunchy texture courtesy.
7g can pineapple chunks, drained, reserve juice
150ml (¼ pt) pineapple juice
75g vegetable fat such as Trex
110g freshly grated carrot
Heat oven 180°C/350°F/Gas 4
Combine the reserved pineapple juice, shredded wheat and pineapple juice from the carton and leave to soften.
Whisk together the Trex and honey until the mixture is very light, then beat in the eggs.
Sieve the flour, bicarbonate soda, cinnamon and salt and stir into the egg mixture along with the pineapple, Shredded Wheat and grated carrot.
Spoon into muffin cases and bake for about 25 minutes until cooked.
Recommended articles
Opulence and flamboyance on display as Osei Kwane Despite celebrates 61st birthday [Videos]
Valentine's Day: 7 unique date ideas to celebrate this romantic day
4 side effects of eating peanuts in excess
DIY Recipes: How to make chicken stew
10 trending kente styles that took over the 'gram in January
Wedding guest? Sister Deborah has the perfect outfit inspiration for the role
How to make love: 5 difficult sex conversations couples should have
Millet: Here's how the superfood helps in weight loss
DIY Recipes: How to make cheese biscuits