What You Need:
1) Mixing Bowl
2) Wooden Spoon
3) Ingredients (Butter, Sugar, Eggs, Flour, Baking Powder, Salt, Milk)
4) Cupcake / Muffin Tray
5) Paper Cases
6) Tin Foil
7) Icing
8) Food Coloring
9) Rolling Pin
10) Heart Cutters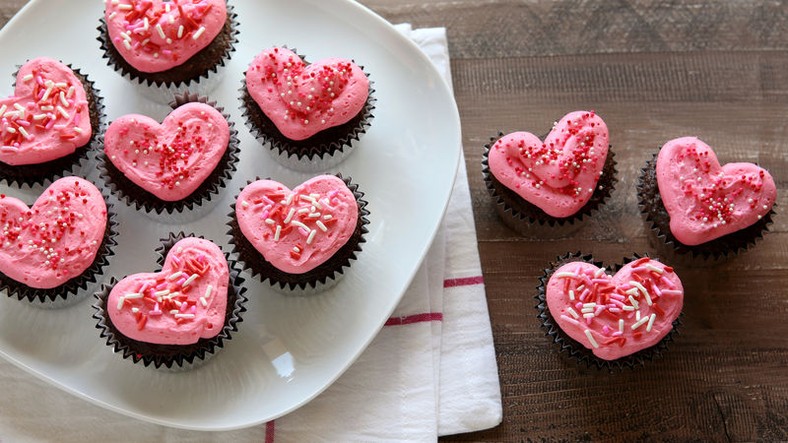 Read Also:
Try this heart -shaped sausages and eggs recipe this Valentine for breakfast.
Instructions
Prepare cake mix batter, preheat oven.
Shape cupcake liners into hearts by pinching one side into a point and poking the opposite side into the scalloped top of a heart.
Fill cupcake pan with the heart-shaped liners.
Roll additional foil cupcake liners into small balls and drop them between the liner and the pan, at the concave area at the top of the hearts.
Fill the liners about 2/3 full with cupcake batter and bake according to the package or recipe instructions.
Decorate with pink frosting and sprinkles, and enjoy!