South Korean automaker reveals 3 high performance supercars [VIDEO]
Hyundai's new supercars have everyone excited about the future of high performance cars.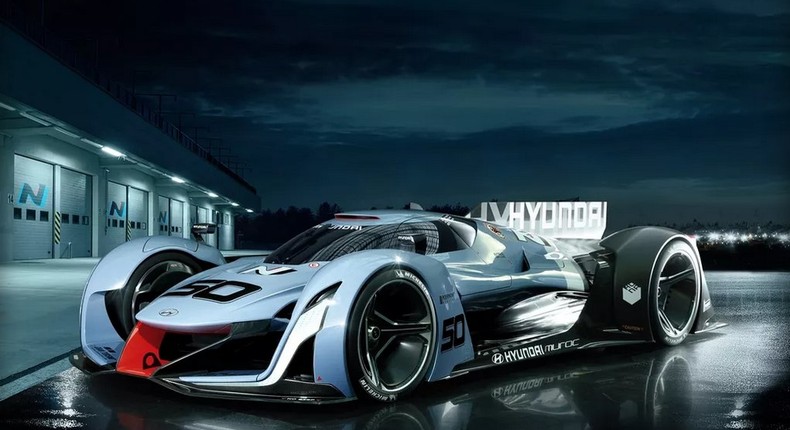 Hyundai has unveiled three high performance three models from its N-brand high-performance line at the Frankfurt International Motor Show.
Now under the leadership of the M Series chief engineer hired from BMW AG, Albert Biermann, the Korean carmaker showcased the New Generation i20 WRC concept vehicle, RM15 concept and the N 2025 Vision Gran Turismo concept.
"The next step is to increase the performance and to give our cars, when you drive the car, a little bit more of a driving character. We are really going for the established high-performance brands and want to compete with them."
The first is the latest World Rally Championship challenger while the other two are developed for Sony Corp.'s PlayStation racing game.
Hyundai plans to use this high performance technology for other vehicles in order to attract more customers.
"Once they find out how robust and reliable our high-performance cars are on the race track, they will buy our car. We will make some wild boys and girls at Hyundai N."
There is no doubt that all of these supercars are fantastic.
However, it is the N 2025 Vision Gran Turismo that has everyone talking.
Inspired by "aeronautics and the testing ground called 'Muroc Dry Lake' where pilots and astronauts train, risking their lives for the pursuit of space travel," this model has a 872-horsepower, and four in-wheel motors connected to a hydrogen fuel cell system.
Check it out in the video below.
Get our Top Stories delivered to your inbox
Recommended articles
DIY Recipes: How to make Egg bread
5 harmful chemicals added to common foods
For women: Here's how to get a man to commit to a serious relationship
5 lesser-known secrets for mindblowing orgasms
DIY Recipes: How to properly steam goat meat
National Boyfriend Day: How to give your boyfriend a romantic pamper
Adina poses in stunning photos on her birthday
Body count: Stop asking your girl for it, you don't need to know
5 kitchen ingredients that you can use for pink lips