Check out cool street race between Italian supercars [VIDEO]
Lamborghini siblings, Huracan and Aventador, have been taken their battle for supremacy to the streets.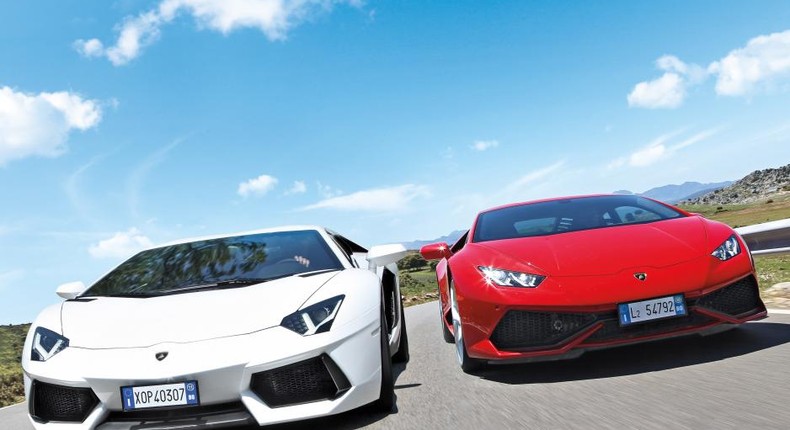 Lamborghini has produced two sweet rides, the Huracan and Aventador.
The Huracan has a 610-horsepower 5.2-liter V10, dual-clutch transmission, goes from 0 to 60 mph in just 2.5 seconds, all with a $200,000 pricetag.
It's big brother, the Aventador, has a 6.5-liter V12 with 691 horsepower, a single-clutch unit and a $400,000 pricetag.
In order to settle the rivalry that often exists between siblings, both were in the coolest street race ever!
Recommended articles
DIY Recipes: How to make pawpaw smoothie
4 simple ways to make eyelash extensions last longer
The best celebrity pictures on Instagram this week
Men benefit better from marriage than women - Study
For women: 4 foreplay tips to drive men wild
These are 5 top signs of fake love in a relationship
DIY Recipes: How to make Ga kenkey with sauce and fried fish
10 trending kente styles that took over the 'gram in February
For couples: 5 best tips to have better sex and intimacy