Quick money saving tips for the week
A sure path to achieving financial freedom is to save. But then how can you save when you barely make enough for yourself?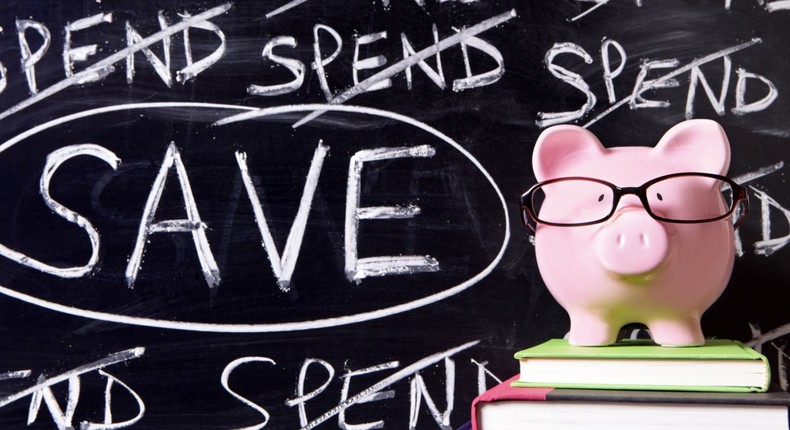 These are 5 easy everyday activities that help you to save money. 
Eat breakfast
Breakfast is the most important meal of the day and forfeiting it could spell doom for you. Aside from sending you on an eating rampage later in the day, it also puts you in a bad mood which is a recipe for disaster. 
Spend after you save
A lot of people make the mistake of spending thinking they can save whatever is left. But unfortunately, the end up spending everything with nothing left to save. This week, make it a point to keep some money aside before you start spending. 
Have a shopping list- and stick to it
Pulse Ghana
Shopping is harmless until you come home with half the things you need and the other half from impulse buying. To curb this menace, always make a shopping list of the things you need. And stick to it!
Avoid fast foods
Pulse Ghana
Although they may be convenient, they can put a strain on your finances. Plus you would be losing more money chasing after fad diets after packing on all that weight. 
Cook homemade foods in bulk 
Pulse Ghana
Invest in meal planning to keep your diet and money on the check. Plus it also saves time too. 
Get our Top Stories delivered to your inbox
Recommended articles
DIY Recipes: How to make Pineapple smoothie
Dear men, here are 5 things you do in bed that women hate
8 times Ghanaian designer, Yartel Gh styled Berla Mundi in gorgeous outfits
Women who experience irregular periods, long menstrual cycle risk early death - Study
Dear men, sucking breast does not prevent breast cancer - Expert reveals
7 things every husband must do for his pregnant wife
Here's why you shouldn't drink water immediately after eating
DIY Recipes: How to make Banana chips
Here are 7 foods you need to eat for increased sexual stamina