US groom gets to dress as a Ninja Turtle for his wedding after winning Twitter bet
27-yr-old Nic Vargus who is currently planning his wedding would have a chance to wear a Teenage Mutant Ninja Turtle suit for his big day after winning a bet against his fiancee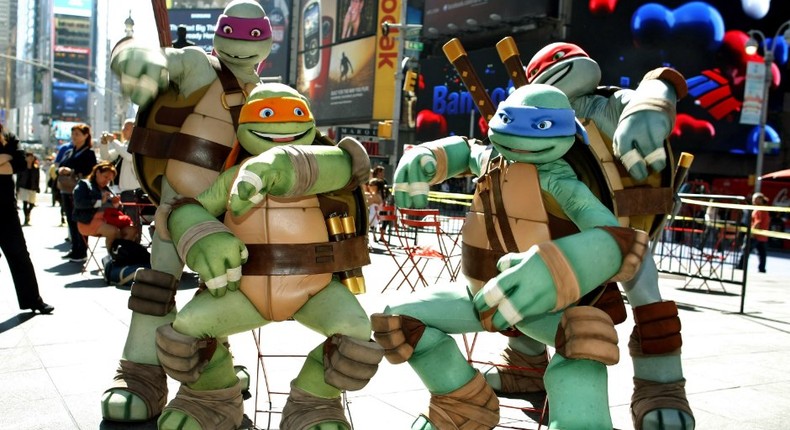 A man's childhood dream may have come true or he may just regret it in the end.
27-yr-old Nic Vargus who is currently planning his wedding would have a chance to wear a Teenage Mutant Ninja Turtle suit for his big day after winning a bet against his fiancee.
Two days ago Vargus had sent out a simple tweet that read "My girlfriend says if this tweet gets 100k RTs, she'll let me dress up as a Ninja Turtle on our wedding day".
And guess what? 48-hours later the tweet had gotten over 120,000 retweets, leaving his fiancée overwhelmed by reaction of Twitter users to their bet.
It meant Vargus won the challenge posed by his fiancée and will get to fulfill his life long dream of being a TMNT groom.
Although Vargus has revealed no more details about his forthcoming wedding, he has tweeted in awe of the overall reaction, and appears overjoyed that he will get to turn up to his big day in an artificial shell.
JOIN OUR PULSE COMMUNITY!
Recommended articles
Daughters of Nana Akua Addo shows up in Ninja style for Glitz Fashion Week (PHOTOS)
9 people you shouldn't feel pressured to invite to your wedding
6 interesting health benefits of Beetroot
9 best celebrity photos on the 'gram this week
How much sex is too much? Here's what it means and what to do
Even if you don't like traditional weddings, you'll fall in love with actress, Sika Osei's outfits [Photos/ videos]
5 reasons why you should eat cucumber at night
Penis fracture: Here's why the penis breaks and how to treat it
DIY Recipe: How to make Spicy corn dough porridge