4 reasons to have morning sex
Just think of how calm you'll feel during that stressful Wednesday-morning staff meeting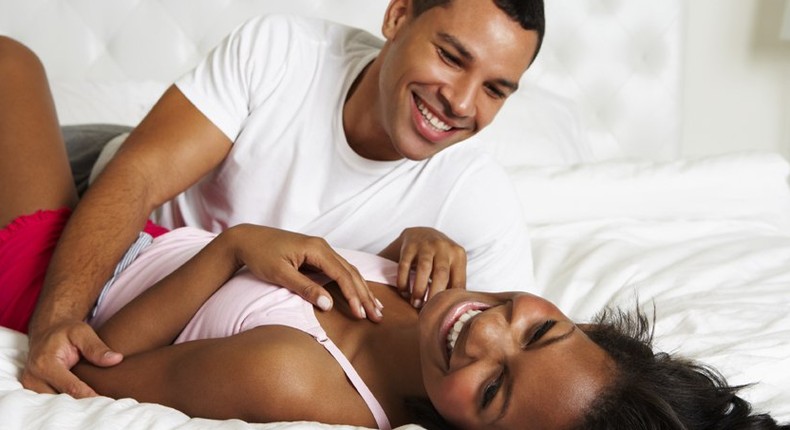 Can we say that again? He. Loves. It. And, he can't help it, either. Men are hard-wired to want sex in the morning, say scientists, who say guys experience, on average, three to five erections during sleep, and tend to wake up ... well, happy.
2. It's an anxiety-lowering way to start the day
The endorphins and feel-good hormones, like oxytocin, that flood your bloodstream during and after sex can help you start your day with a happier outlook. Just think of how calm you'll feel during that stressful Wednesday-morning staff meeting!
3. It may give you your most intense O
After hours of rest and little stimulation, our organs are more sensitive in the morning and primed for action. Because of this, some sexual health researchers theorize that orgasm quality in the morning is better and more intense than at any other time of the day. Convincing, right?
4. It may keep you healthy
Some health experts believe that a regular morning romp can actually strengthen your immune system by raising the levels of IgA, an important antibody that may help you ward off viruses and infections during the day.
JOIN OUR PULSE COMMUNITY!
Recommended articles
The best celebrity pictures on Instagram this week
Celibacy: How to have the best sex after a long break
Osu Oxford Street to host Wogb3j3k3 carnival, exhibition
Hot bath and male fertile: Here's how hot temperatures kill sperm health
Children who sleep less than 9 hours may be less intelligent - Study finds
Energy drinks: The side effects of taking these drinks
Meet the African tribe that offers s*x to guests
Do you have a spider bite? These 7 photos can help you tell
Blow job etiquettes: Here's how to be in your best behaviour for heads