Here are 6 possible meanings to your sex dreams
Wet dreams are usually normal and we all have them at one point in time.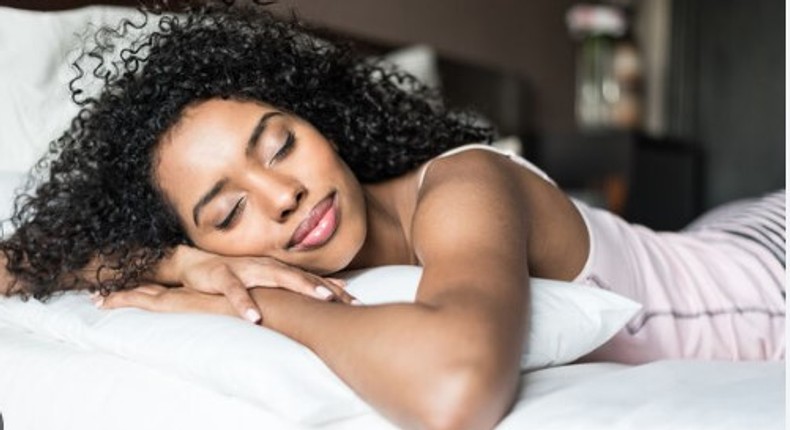 In some cases, these dreams have a deeper meaning attached to them.
Some people attach spiritual connotations to them, but not every wet dream means you're spiritually attached to someone else.
Here are some possible interpretations of some of your wet dreams.
If you dream about having sex with a mentor or someone you look up to, it could be that they have some qualities that you admire.
If you want to become like someone in the future or aspire to attain the heights they have got to, this could be a reason why you are having such dreams about them.
Depending on where and with whom you might be sleeping with in a public space it could mean that you are about to do something worthy of notice by the public.
It could also mean that you are hiding something and are afraid of it being uncovered in public.
As strange as this may sound, having sex with an ex in your dream could signify that you are coming to terms with the breakup and you are finally healing.
It could also mean that you are barely having sex and miss your adventures with them.
Having sex in the bathroom
If in your dreams, you're having sex with your partner in the bathroom, it may indicate how you may need some cleansing or relief in some aspects of your life.
It may also mean that emulating a quality of theirs could help you rid of negativity in your life.
Having sex with a stranger
If you keep having these types of dreams, it could be a warning to be mindful of the things you watch.
If you are fond of watching films with lewd scenes or adult movies you are prone to having such dreams which can be disturbing.
It would be advisable to cut down on such movies if you do not wish to continue having such dreams.
It could be a result of certain conversations you have had with them. It could also be that you have some form of admiration for them.
Or maybe you haven't seen each other in a while and you are looking forward to reuniting with them.
JOIN OUR PULSE COMMUNITY!
Recommended articles
10 things you need to know before you get a hair transplant
4 reasons some women become 'loose' after childbirth and 3 ways to resolve it
10 statements every man wishes to hear in bed
'I started using the pill after sex because I don't trust men' - Single woman
All the scientific reasons your breasts are not equal in size
DIY Recipes: How to make fried ice cream
Ladies, if you want a happy marriage, avoid a partner with these 7 qualities
Here's why flight attendants sit on their hands
Empowering women: Reflo's TV show inspires healthy relationships