5 things to expect when committing to someone with a child
If you are looking to settle down with someone who has children.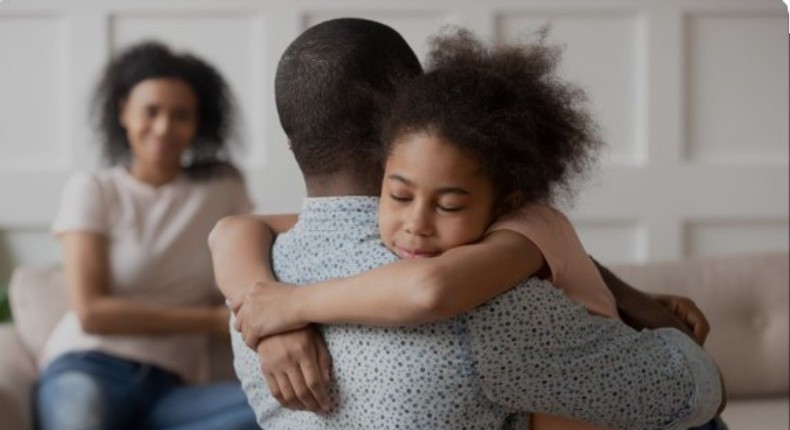 Here are 5 things to anticipate:
1. Be prepared to take responsibility
Expect to share responsibilities related to the child's care and well-being.
While you may not be a biological parent, your involvement in their life will likely require you to contribute to various aspects of their upbringing.
These include spending time with them, assisting with homework, and participating in family activities.
2. Understand that they will be in contact with their ex
Because a child is involved, you need to understand that they can't cut their exes totally off.
Your patience, understanding, and empathy will be crucial in these situations.
3. Respect boundaries
Recognize that your partner's child comes first, and there will be times when plans or activities need to be adjusted to accommodate their needs.
Respecting the boundaries set by your partner when it comes to their child's involvement in your relationship is essential.
4. Public perception will not always be in your favour
Be aware that some people may have preconceived notions about your role in the child's life.
Despite your innocence in the breakup between your partner and their former lover, there might be individuals who view you negatively.
It's essential to focus on your relationship with your partner and the child rather than external opinions.
5. Be mentally prepared to do a thankless job
You may love your partner's child as yours and contribute to their upkeep but it doesn't mean that your efforts will be appreciated.
Always be prepared to accept that your kind deeds may go unappreciated and that's okay.
Take it as a service to God and man and do your part as a step-parent, situations eventually turn around
In summary, dating someone with a child can be a fulfilling and loving experience, but it comes with unique challenges.
Open communication, patience, and a commitment to understanding and supporting each other will be essential for building a successful and harmonious relationship.
JOIN OUR PULSE COMMUNITY!
Recommended articles
Empowering women: Reflo's TV show inspires healthy relationships
Here are 8 most followed Ghanaian celebs on Instagram
DIY Recipes: How to make the perfect brownies
7 ways to stay friends with the opposite sex without catching feelings
Tactics con artists use before they scam you
3 reasons relationships that start in December may not last
DIY Recipe: How to make African drop doughnuts
5 things every young man in a relationship should know about women
The truth about feminine wash and perfumes