A user's guide to using social media within the Ghanaian stratosphere
The average social media user in Ghana is perhaps used to Facebook, Twitter, Instagram, Google+, Whatsapp (yes the experts will tell you it is a type of social media same as Viber and IMO), SnapChat.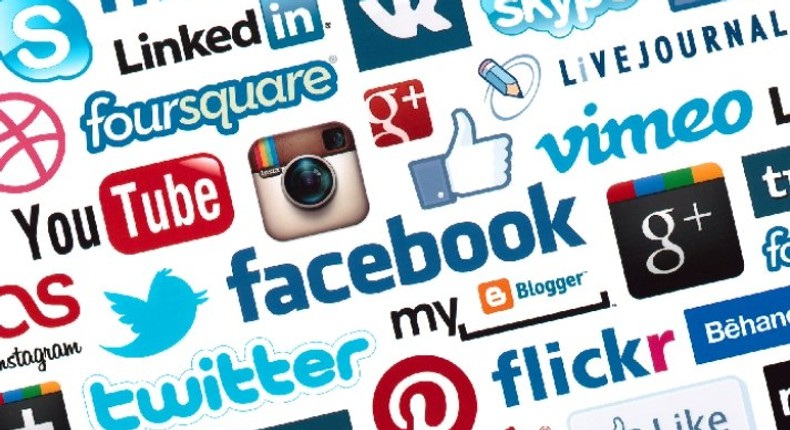 It can be so hard to maintain your sanity on
There are all manner of people there with all manner of persuasions and beliefs and all manner of reasons why they are on social media. Take social media to be like one big university or perhaps even secondary school. You recall the various shades of people you had to live with on class, rooms or dormitories, during social events  and religious ones too? Well, that's pretty much how social media is. Just that it is much bigger than any secondary school or even country.
The average social media user in Ghana is perhaps used to Facebook, Twitter, Instagram, Google+, Whatsapp (yes the experts will tell you it is a type of social media same as Viber and IMO), SnapChat. I recently heard of Tinder. There is also Pinterest,  MySpace and a whole lot of others some of you may not have heard of. So how does one meander through the minefield classily labelled as social media? Let me try and give it a shot with some basic observations.
1. Not everyone will like you on social media.
Seriously do you have everyone liking you at school or work or even church? Of course not. So why do you expect everyone to like you on social media. Sometimes these people express their dislike so strongly it makes sense to think of it as hate.
2. Some people will like you a lot.
This may be as a result of many factors, chief among which is the fact that you may be saying or doing things that speak to them or that relate to them very closely.
3. Some people are on social media because they are bored stiff
It is so bad they live on social media platforms and can and will do anything so they forget there is a real life outside the virtual walls of social media.
4. There are political party operatives whose 'job title' may be 'Facebook Poster' or 'Social Media Team Member'
So whereas you and I may be doing our own thing and having fun, it is actually their job to be on there. If you find them taking some hard postures and defending the impossible, know that it is bread and butter issues and they have very little choice but to say what they say.
5. There are lots of people 'keeping up appearances' like Mrs. Bouquet
Have you not noticed that girl or dude who always have their locations turned on and after every post '...at Golden Tulip'. Or '....at Tang Palace' and stuff like that? Tell you what, sometimes it is either that the trotro they are driving in just passed in front of the hotel or they have configured their location to pick up Tang Palace though they may be sleeping in the single room they share with five others at Madina Libya quarters. Beware of the fakes.
6. Social media brings out the best photos of the people you know
Guys, if you didn't know I am telling you now that there are all sorts of applications that are used to edit photos and to generally enhance people's images. Please dont be suprised that the real version of the photo doesn't look like the version standing in front of you.
7. Some people will never make sense
True. Some people seem to have sworn to some deity in their hearts never to make sense. They decide to say the things that will irk you just so it gives them the satisfaction they crave. Be careful you don't fall into their trap.
8. There are many more people that will follow you in silence
Yes when you meet them they can rattle to you the last 20 posts or tweets you put up. They may even be able to tell you some of the comments others posted. But they will never like a post, retweet a tweet or comment. They belong to the silent army. Or call them Team Stalkers.
9. You may be a hero. But when trouble comes, you may be on your own.
People will often like your posts and comment and tweet and all, sometimes even when the cause is needless. But if you find yourself in any legal quagmire you may realise it's just you and your God.
I know of a few very positive causes started by regular folk on social media that have brought some wow results to communities and people. For instance I am part of a group on Facebook called Dummies Guide to Ghanamanisms. We have over time used social media to complete and re-roof school, buy books and helped schools. Others have used them for many others.
11. People have married after meeting here
I emceed a wedding reception three years ago where the couple had met on social media. The groom, a senior of mine from Presec had met the lady on Facebook. One thing led to the other and next I knew, I was hosting their wedding.
12. Some people will hate your guts but will still read your posts albeit clandestinely
One of Piers Morgan's followers on Twitter had tweeted after Piers had shared an opinion about Donald Trump and the US Republican race in 2016 that "who on God's green earth cares about what Piers makes of the race". Piers responded "apparently thousands of my followers such as yourself do". A few days later someone replied to a post on my wall that "...I have stopped reading that Kwame Gyan's commentary, he thinks he knows everything". I replied "....dude you don't read me but you are here; are you here looking for the keys you lost". Or something like that.
13. Not every comment deserves a response
See, one major difference between traditional websites and social media is that the latter is generally interactive. Meaning users engage more and 'speak' to each other as though they were seated across each other. However at a point in one's social media life you will notice that not every comment is worth a response. Some must be plainly ignored. It will be near suicidal to mind everyone.
14. Social media creates celebrities...Social Media Celebrities
My friend Kalybos gained his fame on YouTube and Facebook before he 1appeared on mainstream. In his case, he launched a career that made him some money and led him to mainstream entertainment and movies. I have heard some people refer to a certain Kwame Gyan as a Facebook celebrity. May be so, may be not so. But surely you can get noticed on social media and the extent of being known can be extensive.
15. Lots of news content is generated from social media so watch what you say or post on there
I have had a few posts of mine generating news content in the past. One of it was twisted to mean what it was not and it got a whole lot of attention it didn't merit. A few other times bloggers have found my posts and that of many others as content for news. Indeed celebrities have made important announcements here. It's important therefore that you watch what you say.
16. Social Media is a good hiding place
Ever seen people with names like "Finest chickinnaGhana Mensah". Or "Beautydefined Nana Yaa Ahoofe". People can hide on social media and create a whole new identity for themselves including images. You may be there as you with nothing hidden and then you find yourself in an altercation with someone whose name is a sentence and whose face is not hers or even if it is, Camera 360 has been used to redefine her.
17. You can be sued for defamation
The Deputy Attorney General of Ghana in February of 2016 sued a "Facebooker" for allegedly making defamatory statements about him. So you see, it us not only in Europe and the US that people get hauled to court for what they say.
18. Know how to start a conversation or to make friends on social media
I have had to literally yell at some people who seem not to realise that courtesies that apply to meeting people in real life is needed in the virtual world too. Some people can say hi and then I say hi back and then they go quiet. I again say what's up and they say hi. End of convo. This sequence can happen a few more times. Seriously if you can't learn how to start convo and make friends learn it.
19. Be mindful of what you leave behind on social media
Any combination of Facebook, Snap Chat, Instagram and Twitter can expose you to potential stalkers. It may be important to limit how much info is given out and where that happens. There are some people that leave nothing to chance and that's scary. Generally it's safe to do a number of things in these parts. However you never know when that first,  strange incidence will happen.
20. There are delete and block buttons for a purpose. Use them.
I have used these a lot. I want to think I am generally a very tolerant chap.  But however I sometimes find myself unable to withstand some of the bland, irritating nonsense that some people meet me up with. I block those who have made it a point to make my life uncomfortable and painful. I also keep others with agenda tailored to make me not attain my full pleasurable experience on social media away. If you can't stand it, delete or block them. Even companies block irritants from their pages how much more you the individual.
So, there you are. I will probably do a revised version of this soon. We should all keep our sanity snd not lose it to some folks with lunatic tendencies.
Recommended articles
Newly commissioned Ghanaian Catechist dies after feeling dizzy while preaching
Have you seen a foolish rich man before? – Ken Agyapong asks Annoh-Dompreh
James Quayson will win Assin North by-election – Sammy Gyamfi
Assin North by-election: It seems they are taking us for fools — Chief speaks
Teachers cry out to GES over textbooks after 5-years of implementing new curriculum
NPP flagbearership race: Peter Amewu endorses Alan
I'm confident of winning Assin North NPP parliamentary primaries - Charles Opoku
Paramount Chief distances himself from 14-day ultimatum to Agyinasare
Ensure fairness in the presidential primaries – Alan Kyeremanten's camp to NPP