I need husband to become first gentleman when I win election 2024 – Akua Donkor
Akua Donkor, the founder and flagbearer of the Ghana Freedom Party, (GFP) has disclosed that she is searching for a man to marry to become the first gentleman after she wins the 2024 presidential election.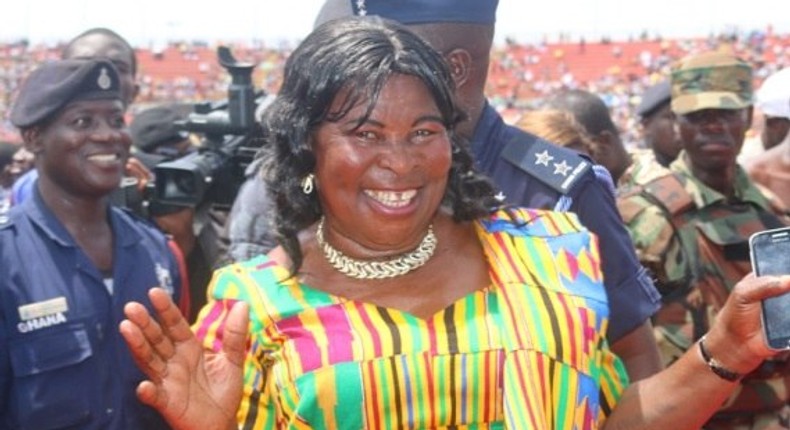 The 70-year-old politician and farmer lost her husband about two years ago and has since remained single.
According to her, the time has come for her to re-marry because of her political career. In an interview with Kofi TV, she said the need to re-marry has become even more pressing because she hopes to win the 2024 election and become the president of Ghana.
"I haven't re-married since my husband died. It's been two years and my ring is no longer on my finger. I need to get married again because I need a partner as a female politician. It gets to a point in this political career where you and your husband's presence will be required. I need a man to become a first gentleman after I win power," Madam Donkor said.
She however gave a caveat that although she needs a man to marry to complement her for political reasons, the man should not expect her to perform household chores as expected of a wife.
"You won't marry me to come and cook and clean for you. I won't be responsible for house chores, that won't happen. I only want your name," she warned.
Akua Donkor tried to contest in the 2016 elections but got disqualified. She tried again in 2020 and made it to the ballot sheet and garnered some votes.
Despite the high stakes in the 2024 elections, she remains confident that she will emerge as the winner of the presidential election this time around.
Recommended articles
Nana Addo has over 1000 staff at presidency — Report
Husbands and wives now suspect each other due to economic hardship — Mahama
Over 1,000 Buduburam residents homeless as land owner evicts them forcibly with police support
ECG staff steal GH¢2.1 million to buy houses,cars as company struggles for money to survive
Ghana can function with 19 cabinet Ministers - Kwabena Agyapong
Father Campbell builds mosque at Weija Leprosarium for Muslim lepers to mark 77th birthday
'Genuine anti-corruption crusaders don't hide behind masks' - Martin Amidu on Anas vs. Agyapong case
Family rejects coffin from son-in-law for his mother-in-law's burial, says it's not beautiful
Police arrest 3 suspects for brandishing weapons in viral video