Akufo-Addo is the Nebuchadnezzer of our time – Odike
Akwasi Addai Odike, a businessman and leader of the United Progressive Party (UPP) has lashed out at the Nana Addo Dankwa Akufo-Addo led administration.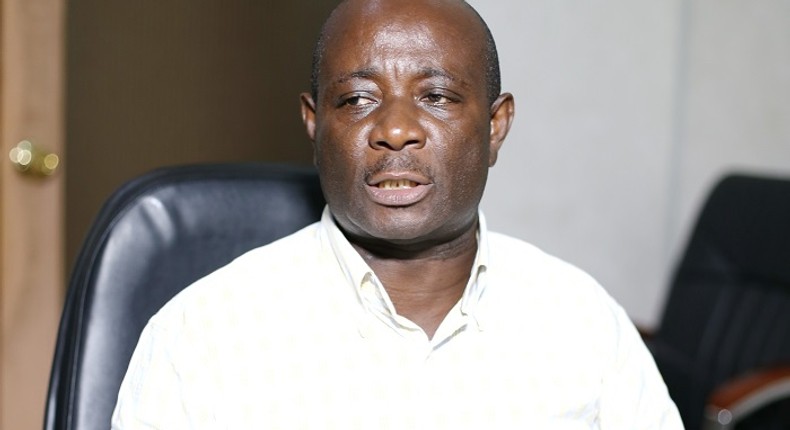 He said things have been bad in Ghana in the past, however, the current hardship is unprecedented.
Speaking on Radio One, a member of ABN, the politician said the leadership of Nana Addo could be linked to Nebuchadnezzar or possibly a reincarnation of the wicked leader in the Bible.
"I have lost count of the complaints of Ghanaians about the bad leadership of this government by Nana Addo. People are suffering in the county from day one till date since he assumed power."
"If I am not mistaken, Nana Addo's rulership can be likened to Nebuchadnezzar, or perhaps it is he who has reincarnated because I don't understand what is happening," he lamented.
He said Ghana had had issues with leadership in the past, but Nana Addo would be the worst in history.
"We saw what Mahama and other leaders did; this is just bad. I am not endorsing Mahama oo; he will be worse, too; I have heard he wants to come back. He won't come and make any difference. These leaders are just wicked," he observed.
Mr. Odike has been fierce critic of the President and his government in the past few years. Joining hundreds of Ghanaians to demonstrate against the current economic crisis the country is facing on Saturday, November 5, 2022; Mr. Odike said the entire government lacks the know-how to address the problems.
"I have been a number one advocate for Nana Addo to step aside because he doesn't respect Ghanaians. Nana Addo thinks he is doing Ghanaians a favor as a president and he does not respect the oath he swore to do good and everything possible to transform this country.
"Amid Covid-19, Nana Addo exhibited profligate lifestyle hiring and bathing in the sky while Ghanaians suffered. He is there only to apportion blame.
"He doesn't have any solution to the plight of the ordinary Ghanaians. He and his cronies do not want to do anything but milk this country to the detriment of the ordinary Ghanaian.
"Akufo-Addo is not a leader. He is an authoritarian and we cannot allow him to continue as president of this nation,".
Mr. Odike has made it clear he will contest the 2024 elections as he is the only saviour for the country.
Recommended articles
Agyinasare vs Nogokpo: Van Calebs calls for peace
NPP elects Charles Opoku as parliamentary candidate for Assin North by-election
Some judges go to Supreme Court to secure retirement plans because SSNIT doesn't pay – Oliver
Gertrude Torkornoo: Parliament approves her nomination as Chief Justice
Ibrahim Mahama donates 500 cement bags to Presec-Legon 1998 year group
It's a fact that Nogokpo remains spiritual gateway to Ghana – Fiator Agbodzalu tells critics
Jobless man jailed 6 years for stealing lady's handbag loaded with expensive phones and 16k
186 students affected after fire outbreak at Bibiani College of Health
Ayawaso West Wuogon NDC Chairman's suspension revoked