Akufo-Addo's refusal to reshuffle his Ministers is disrespectful to Ghanaians – Prof. Gyampo
Professor Ransford Gyampo, a political science lecturer at the University of Ghana has bemoaned the intransigence of President Nana Addo Dankwa Akufo-Addo on reshuffling of his appointees.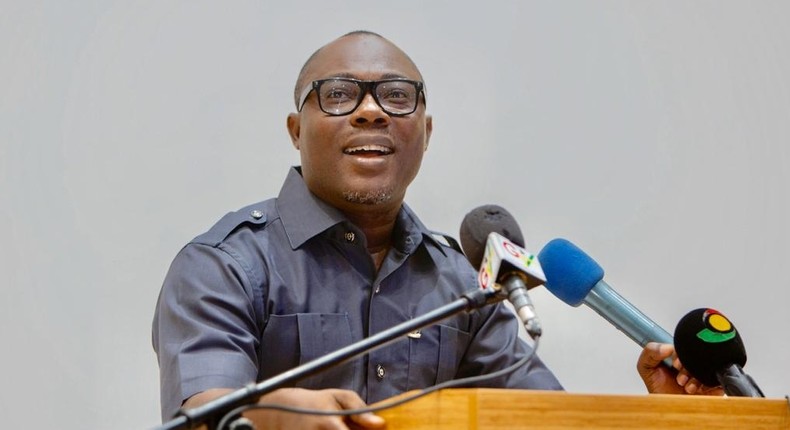 He said the president's reluctance to reshuffle his ministers is disappointing and insulting to Ghanaians.
Speaking in an interview on Eyewitness News with Umaru Sanda Amadu, Professor Gyampo accused President Akufo-Addo of being adamant about calls by Ghanaians to downsize his government.
"I'm a bit worried, we have heard that there was going to be some ministerial reshuffle and those of us who had previously called for reshuffle were so much excited and were looking forward to it. But it appears that we have been disappointed. In my view, the intransigence about the calls for reshuffle is quite snobbish, and it's quite disrespecting to the good people of the country who own the ultimate fiduciary power that the president seeks to exercise," Professor Gyampo said.
He asserted that the President's posturing is a severe affront to the expression of dissent to the democratic principles of the country.
"It's also a severe affront to the expression of dissent. And unfortunately, this is being perpetuated by a President whom we all pleased in terms of his democratic pedigree. I'm quite disappointed because if you look at the posturing, it's like you can call for a ministerial reshuffle for all you care, but he will not listen to you. So some of us are beginning to have a feeling that seems like, if you say it and make calls over and over again, you will still not be listened to so you better stop," he said.
Professor Gyampo described as cruel the decision by the President not to listen to public opinions.
"Refusing to listen to credible public opinions in my view is not an achievement, it's democratically cruel and backward to have a president who will say the people can make their calls, but I won't listen. It doesn't make you responsive to the interest of the people… It appears the president doesn't want to listen to us," Prof. Gyampo stated.
There have been several calls by political analysts for the government to make some changes in its cabinet in the wake of the economic crisis.
Recommended articles
NDC reasserts its position on the need for Akufo Addo to downsize gov't
Six perish in gory Akuse accident
Mahama expresses disappointment in minority for approving ministers
Eschew bitterness and support the new leadership - Gyampo slams NDC MP's
Justices George Koomson and Ernest Gaewu approved by parliament as Supreme Court judges
KT Hammond, Bryan and other new ministers approved by parliament (How MPs voted)
NDC MPs reject two justices nominated to the Supreme Court
Parliament suspends sitting over disagreements on how to vote for Supreme Court and Ministerial nominees
There are areas in Ashaiman Police can't go and arrest criminals — Ghana Armed Forces