Chief convicted for threatening businessman's life
A Chief of Abease, Nii Kotey, has been convicted by an Accra Circuit Court for threatening the life of a businessman.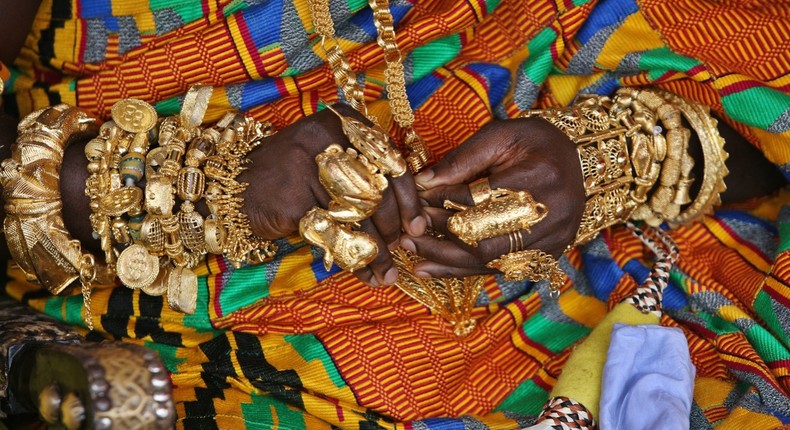 Nii Kotey was sentenced to a fine of GH¢4,800 or serve two years in prison by default.
DailyGuide reports that he was also ordered by the court to sign a bond of good behaviour for two years.
This was after he was found guilty of issuing death threats to one Duke Dugbartey, aka Boafoyena of Treba, Accra.
The prosecutor, Inspector Benson Benneh, said Nii Kotey threatened to kill Mr. Dugbartey if he came to Abease to do business in Abease.
Giving the details of the case, the prosecutor said the chief and the businessman have been battling a court case since 2017.
Nii Kotey is reported to have threatened Dugbartey's life in the presence of some witnessed during a court appearance in November 2017.
The businessman subsequently reported the matter to the police, but Nii Kotey refused to show up when invited.
The prosecutor further said that on November 21, 2017, Mr. Dugbartey went to Abease at about 5 pm to attend to his businesses when the convict again confronted and threatened his life.
Fed up with the threats, the businessman filed a complaint against the chief at a police station, leading to his conviction.
Recommended articles
Parliament suspends sitting over disagreements how to vote for Supreme Court and Ministerial nominees
There are areas in Ashaiman Police can't go and arrest criminals — Ghana Armed Forces
Residents flog landlord publicly after being caught in bed with tenant's second wife
Leave us to enjoy honeymoon – Man, 66 tells critics, says young-looking wife is 21 and not 11
This is needless, detestable lowering of the bar – Prof Prempeh to Akufo-Addo over EC jobs
Free SHS should be targeted at the poor else it will collapse in the next decade – Haruna Iddrisu
Danger: 'Momoni' can cause kidney problem — Dietician warns Ghanaians
Medicines risk going to waste as ECG cuts power to Keta vaccine storage
Here are the proposed tax measures introduced by the government