COVID-19 vaccinations will become mandatory in Ghana soon - GHS
The Ghana Health Service (GHS) has served notice that the country might make the COVID-19 vaccinations mandatory.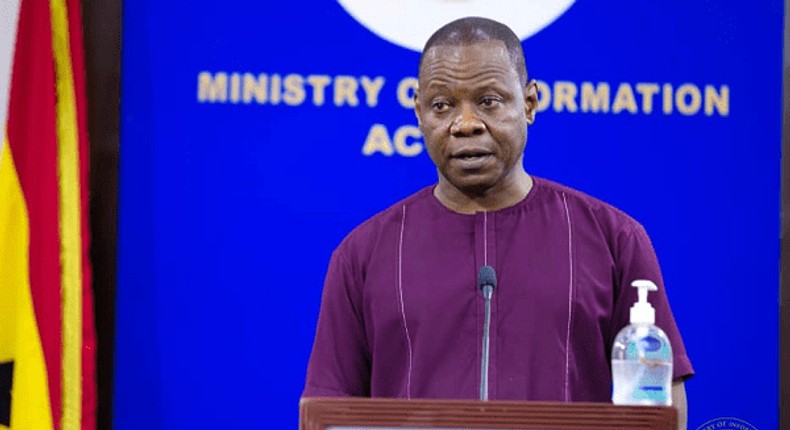 According to the GHS, this will help the nation to achieve its target of a herd immunity next year.
This was disclosed by the Director General of the GHS, Dr. Patrick Kuma-Aboagye in Accra.
"Yes, I am sure that with time we will get there and it is something that we have to [do] to bring this pandemic under control and we need to ensure that almost everybody is protected. And if it comes to that I think we will not hesitate to recommend that.
"We have companies in this country that have mandated that if you have not vaccinated, you can't come to work,… we have to bring the virus under control, we need to ensure that everybody is protected," Dr Kuma-Aboagye said.
The government had earlier projected to vaccinate about 20 million Ghanaians by December in a bid to achieve herd immunity, however, as at 18 November, only 3, 493,688 people have so far been vaccinated across the country.
Some experts have expressed worry that the hesitation on the part of most Ghanaians to take the jab could derail the government's effort to contain the virus.
Ebola isn't in Ghana but we need to be worried - Dr. Patrick Kuma-Aboagye
Ghana took an additional 1.3m doses of the Pfizer vaccine from the United States government yesterday.
The arrival of the vaccines in the country on Monday, 22 November 2021 brings the total to more than 2.5 million doses donated by the United States to Ghana to date.
The U.S. Ambassador to Ghana Stephanie Sullivan said the donation is part of the US government resolve to end the COVID-19 pandemic across the world.
JOIN OUR PULSE COMMUNITY!
Recommended articles
Eastern Region: Youth vandalize mining site; fingers NPP Chairman and DCE for being complicit
Nana Addo's arrogance and impunity of power caused budget rejection – Martin Amidu
Court remands Police officer for sexually harassing woman in a car
Homosexuality is a mental disorder – Akwasi Osei
NDC appreciates the wisdom of the e-levy but just posturing for public acclaim – John Boadu
Korle Bu Teaching Hospital: Mahama supports diabetes patients to mark his 63rd birthday
Election 2024: Dr. Duffuor hints of who his running mate would be (Video)
'We are criminalizing oral sex between same sex persons' - Foh Amoaning defends LGBTQ+ bill
Ghana's unemployment burden started rising under Mahama's govt - Dr. Duffuor fires