One person is
READ ALSO: Ghanaians refuse to pay toll over Tema Motorway potholes
With the aid of his kinsmen, the pig farmer tried to snatch the gun from the maize farmer. A Dagomba man's leg was shot in the struggle.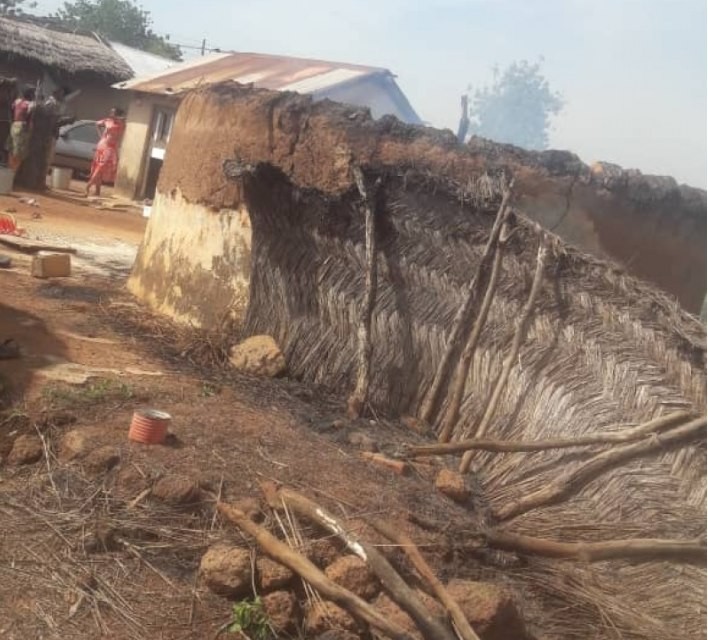 Also, reports from the Municipality indicates that about 5 houses have been razed down by both factions.
The police and military have been deployed to the scene to maintain peace.