Ewe emerges as second most spoken language in Ghana
A report by Data Population Review suggests Ewe is the second most spoken language in the country.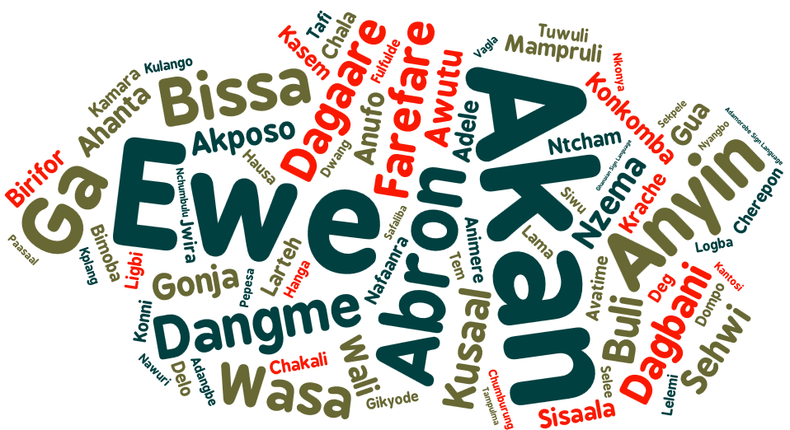 A recent report published on its website said the Ewe language is only second to the Akan language Twi.
A breakdown of the report revealed the common languages in Ghana as Asante 16%, Ewe 14%, and Fante 11.6%.
The rest are Boron (Brong) 4.9%, Dagomba 4.4%, Dangme 4.2%, Dagarte (Dagaba) 3.9%, Kokomba 3.5%, Akyem 3.2%, Ga 3.1%, and other at 31.2%.
Meanwhile, the English language does function as an official language, a section of the report added.
The report by the Data Population Review took into consideration 50 languages that are spoken across Ghana.
It noted that about 9.1 million Ghanaians speak Akan and its various dialects, while 3.82 million people in the country speak Ewe.
The data also suggests just 745,000 people speak the Ga language, which is the indigenous language of persons in Accra.
The report listed other languages widely spoken in Ghana as Abron, Dagbani, Dangme, Dagaar, Konkomba, Ga, Farefare, Kusaal, Mampruli and Gonja.
The Abron language is said to be spoken by 1.17 million people, followed by Dagbani, which is spoken by 1.16 million people. Following these are the Dangme and Dagaar, which are spoken by 1.02 million and 924,000 people respectively.
Meanwhile, the Konkomba language Farefare language are said to be spoken by about 831,000 and 638,000 people, respectively.
Recommended articles
Noah Dameh, Radio Ada journalist on trial over fake news about McDan is dead
#OccupyJulorbiHouse Demo: Police deny arrest of BBC Journalist
#OccupyJulorbi House demo: 49 suspects arrested for unlawful violation of Public Order Act - Police states
#OccupyJulorbiHouse Demo: Police assaulted me, other protestors - Bridget Otoo shares
N/R: 9 gunned in Pusiga road attack
Let us strive to live up to the ideals Nkrumah stood for - Mahama
I won't engage in campaign of insults - Bawumia
#OccupyJulorbiHouse: Cabinet offered us $1 million to halt demonstration - Organisers
NPP is the best party to save Ghana – COP Alex Mensah