FDA warns against skin lightening creams
The FDA made the caution in a press statement issued on Tuesday by it Chief Executive of Officer,Hudu Mogtari.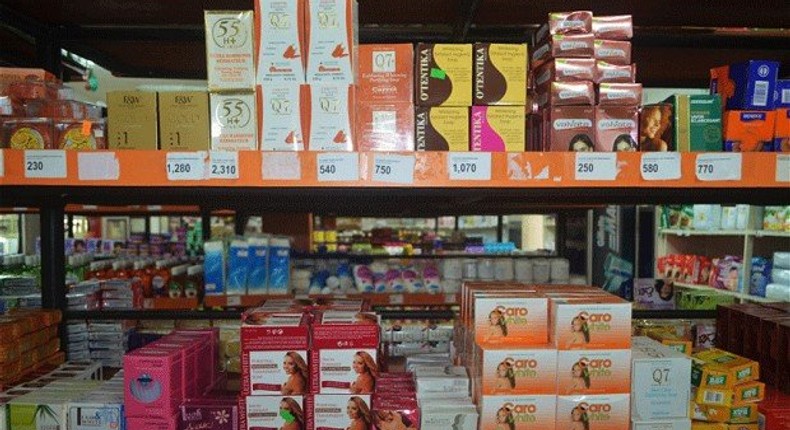 It said the creams including preparations such as Betnovate, Dermovate, Tenovate, Lemonvate, Epiderm, Dexacort have been registered by the FDA as Prescriptions-Only-Medicine (POMs) and as such should be sold or bought only on prescription of a qualified medical doctor.
FDA said the frequent, indiscriminate and prolonged use of such corticorsteriod-containing preparations are associated with risks including the following:
Thinning of the skin leading to difficulty in holding the skin during surgery.
Making the affected skin more prone to damage like bruising, development or worsening of acne and permanent stretch marks.
Hyperpigmentation, Glaucoma and even Cataracts upon prolonged applications to the eyelids.
Inhibition of the skin's ability to fight off bacterial or fungal infections.
Absorption into the blood stream and adversely affecting other parts of the body when applied widely on the skin.
The statement further warned the public to desist from selling or buying such products from cosmetic shops, markets, hawkers, drug peddlers and from Pharmacies without the required prescription from qualified medical personnel.
It said any person found selling these POM preparations from shops or Pharmacies without prescription will face stringent regulatory sanctions.
Recommended articles
186 students affected after fire outbreak at Bibiani College of Health
Ayawaso West Wuogon NDC Chairman's suspension revoked
Pastor sentenced to death for killing choir mistress after impregnating her
EOCO declares 2 persons wanted over fraud and money laundering offences
Midwife helps pregnant woman give birth in speeding commercial vehicle (video)
23-year-old Ghanaian wins $600,000 for developing an Agric app
Focus on your presidential bid and leave me alone – Annoh-Dompreh jabs Ken Agyapong
All the school feeding caterers are not NPP members – Gender Minister
SIM card deactivation: Alban Bagbin's SIM card blocked — Sam George reveals