Free SHS is useless unless it is linked with skills development — Prof. Ato Essuman
The Chairman of the West African Examinations Council (WAEC), Professor Ato Essuman, has criticized the much-touted Free Senior High School policy.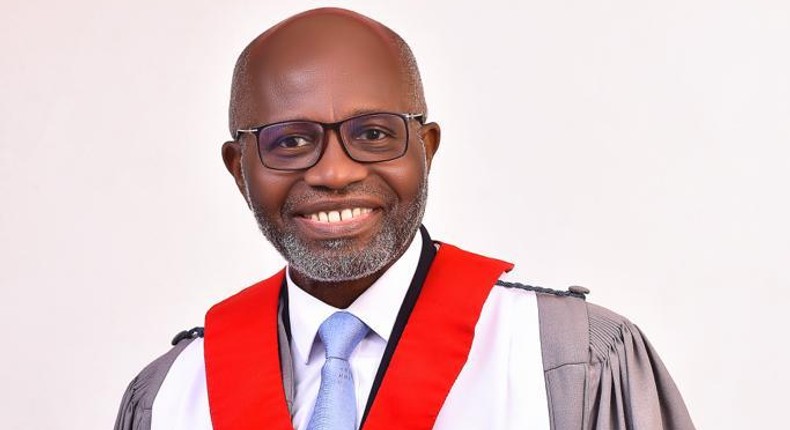 According to him, free secondary education in Ghana will be meaningless unless it is accompanied by skill development for students.
He believes the policy, though, is laudable but providing students with the necessary skills for the world of work or further education is needed.
Speaking at the 2023 edition of Achimota Speaks at the Ghana Academy of Arts and Sciences on Thursday, March 30, 2023, on the theme "The Governance, Management, and Financing of Secondary Education in Ghana", Prof. Essuman said "The argument about free secondary education is about access and not enough about the content and the outcomes expected. Matters about skills development, teacher orientation, reorientation, and training and development as well as new pedagogical approaches are less stressed. Clearly, fair attention to all these is likely to produce students ready to transition either to the tertiary level or the world of work.
"The policy of making secondary education free and available to all is a lofty one but such a goal will be useless and needlessly expensive if all it does is to create opportunity and give young people access without the skills that will make them great assets for the nation development or otherwise, the problems would continue to compound."
He stated that the policy has deteriorated the Ghana educational system at the senior high level.
"Implementing free secondary education in Ghana may have been desirable if a gradualist approach and phased implementation of the program had been adopted. Learning from other countries' experiences may have led to better management of the policy," he added.
Despite the numerous advantages of the free SHS policy, the already worsened economy is being stretched by the policy because the government has to allocate about GH¢7.5billion every year to the programme.
Already, some Ghanaians have called on the government to review the Free SHS programme to address the challenges facing it.
Recommended articles
I'll run a government by the people and for the people – Alan Kyeremanten declares
Man loses case after suing employer for sacking him over 6-hour toilet break
19-year-old lady accuses evil spirit of getting her pregnant, insists she's a virgin
Company develops technology that turns pig's blood into drinkable water
Kwesi Pratt mocks Bawumia for digitising school feeding programme
Woman dies on birthday after eating poisoned chocolates sent by ex-boyfriend's jealous lover
I'm not afraid of prosecution; even Jesus was convicted and killed – Prof. Frimpong Boateng
Nigeria states cut working days in a week to three for government workers
'Wo rush a, wo be ti, tone down on your youthful exuberance' - Prof Gyampo cautions Special Prosecutor