Ghana can function with 19 cabinet Ministers - Kwabena Agyapong
Kwabena Agyei Agyapong, a flagbearer aspirant of the New Patriotic Party (NPP) has underscored the importance of a lean government in the country.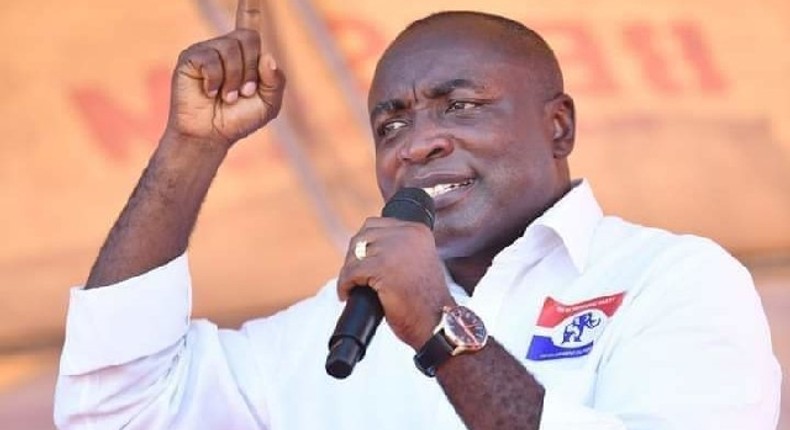 He said the current structure where Ghana has so many ministers is not sustainable.
Agyepong said there is no need for the country to have many ministers hence the need to cut down on the number of ministers.
Speaking on the Asaase Breakfast Show on Thursday (30 March), Agyepong said, "I think that this country can run with the 19 cabinet ministers that are stated in the constitution. There is no need to have more."
"I think every ministry should be headed by a cabinet member, so we should consolidate the ministry and arrive at no more than nineteen," he added.
Agyepong said his passion to see the country develop informed his decision to join the flagbearer race.
"My passion for transforming Ghana as a country I think is the most important thing. It is not about holding the office in name … "
Recently former President John Dramani Mahama pledged to use on 60 ministers should he win the 2024 elections.
I shall assemble and operate the leanest but most efficient government under our fourth republic. We will reduce, significantly, the size of the government. As I announced in my Ghana We Want address at UPSA late last year, I will form a government of less than sixty (60) ministers and deputy ministers of state."
Mahama also promised to probe the expenditure of COVID-19 funds and ensure proper accountability of all public funds.
"Fellow countrymen and women, the time has come for Ghanaians to receive proper accountability from those they elect to political office. This accountability can only be achieved by a new party in government. I promise Ghanaians, that I shall investigate how public funds were expended and this includes the Covid-19 Audit and the findings from the Auditor-General's reports over the years."
The former president made the comments during his campaign launch at the Cedi auditorium at the University of Health and Allied Sciences in Ho in the Volta Region
Recommended articles
I'll run a government by the people and for the people – Alan Kyeremanten declares
Man loses case after suing employer for sacking him over 6-hour toilet break
19-year-old lady accuses evil spirit of getting her pregnant, insists she's a virgin
Company develops technology that turns pig's blood into drinkable water
Kwesi Pratt mocks Bawumia for digitising school feeding programme
Woman dies on birthday after eating poisoned chocolates sent by ex-boyfriend's jealous lover
I'm not afraid of prosecution; even Jesus was convicted and killed – Prof. Frimpong Boateng
Nigeria states cut working days in a week to three for government workers
'Wo rush a, wo be ti, tone down on your youthful exuberance' - Prof Gyampo cautions Special Prosecutor