Ghana to receive 2.4 million doses of COVID-19 vaccine by March
Ghana plans to procure 2.5 million doses of the COVID-19 vaccine by the end of March this year.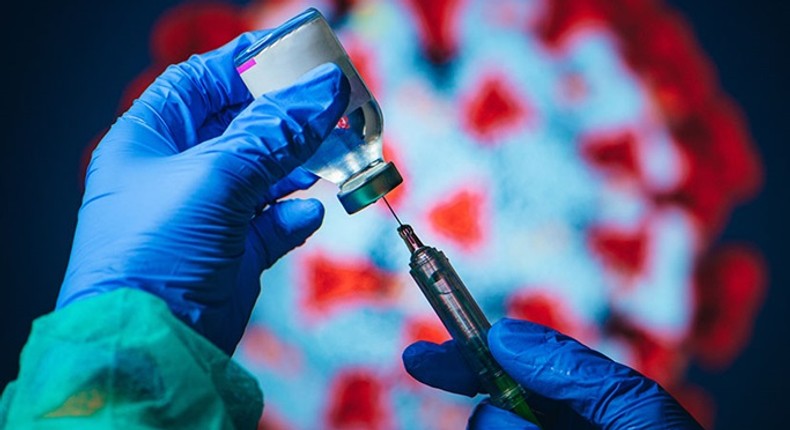 The country is currently battling a second wave of the novel coronavirus with over 700 new cases recorded daily.
Ghana is part of the 145 beneficiaries captured on the COVAX Interim Distribution Forecast for vaccines licensed to the Serum Institute of India (AZ/SII).
"This is in line with the facility's target to reach at least 3% population coverage in all countries in the first half of the year, enough to protect the most vulnerable groups such as healthcare workers," a statement issued on February 3, 2021, said.
In his national COVID-19 broadcast, President Nana Addo Dankwa Akufo-Addo said he had put together a team of experts to work out a program for purchasing the vaccines now in use in some countries.
Ghana "is not going to be left behind in having access to the vaccines," he said.
Noting that he was "aware of the anxieties relating to the safety and efficacy of newly-developed vaccines," he said the Ghanaian government "will ensure that the COVID-19 vaccines to be deployed in the country are effective and are safe."
The president said the cluster of cases in the country were due to indoor spaces with poor ventilation, congested workplaces, factories, schools, parties, and arriving passengers "at our airports."
"Through bilateral and multilateral means, we are hopeful that, by the end of June, a total of seventeen million, six hundred thousand (17.6 million) vaccine doses would have been procured for the Ghanaian people," he stated.
JOIN OUR PULSE COMMUNITY!
Recommended articles
Ghana's unemployment burden started rising under Mahama's govt - Dr. Duffuor fires
You can also pick up a private members bill on adultery and fornication - Sam George to Ursula Owusu
Omicron: Vaccinated persons are immune to new COVID variant - GHS
Court issues bench warrant for the arrest Madina MP
We are still on target to vaccinate 20m Ghanaians by the end of 2021 – GHS
Stop being irresponsible and accept defeat for your defective budget – Minority to NPP MPs
Check out the champions of the NSMQ from 1994 to 2021
Citi TV gives NSMQ 2021 star Francisca Lamini GH¢5,000
I will not allow the government to frustrate parliament - Bagbin