Highway robbers block road and search woman's vagina for money
A gang of highway robbers on Wednesday dawn attacked and robbed passengers in the Fanteakwa North District of the Eastern Region.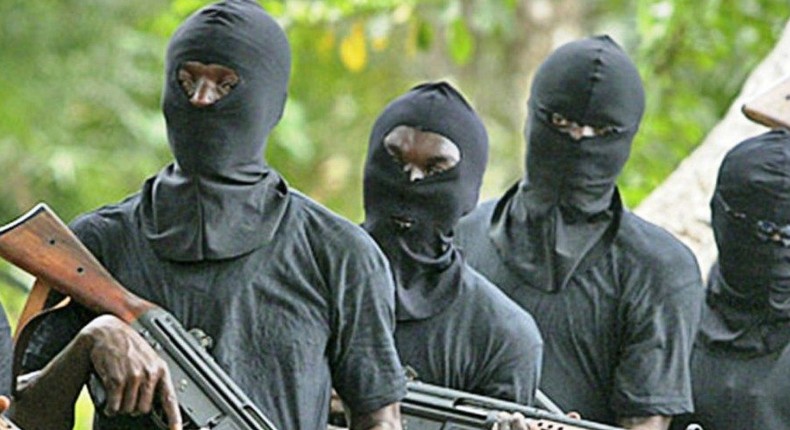 The armed robbers wielding guns reportedly blocked the highway on the stretch of the road to rob their victims.
The incident, according to reports by Accra-based Starr FM, happened when the robbers shot one person and injuring others with the butt of their guns on the Begoro to Ahomahomasu road.
The robbery gang numbering about seven (7) according to some of the victims and the situation created gridlock and fear and panic.
The occupants were beaten and subjected to inhumane treatments before robbing them of their monies and other personal effects.
"They beat us mercilessly. One of the robbers removed the pant of a woman, used torchlight to search her private part if she was hiding some money having taken GH¢400 from her," a passenger said.
Police Patrol team from Begoro arrived belatedly at the scene after distress calls hence no arrest was made.
The injured are on admission at the Begoro Government Hospital.
Recommended articles
Ghana doesn't have any law that criminalizes LGBTQ+ persons — Nana Addo
Accusations against BoG printing cash to finance gov't budget mischievous — Addison
Anti-LGBTQ+ bill is ready; we'll present it this week – Sam George
Prophet Mbonye predicted Turkey's earthquake before it hit, leaving believers in awe (video)
USA promises to help Ghana resolve economic crisis
Police invite 8 NDC executives for wearing military camouflage during Mahama's campaign
We support Ghana's engagement with the IMF – Kamala Harris
9 die in fatal accident on Accra-Kumasi highway
I'll bring discipline back into Ghana's finances – John Mahama assures