Homosexuality is a mental disorder – Akwasi Osei
The National Coalition for Proper Human Sexual Rights and Family Values claims the practice of homosexuality is a mental disorder.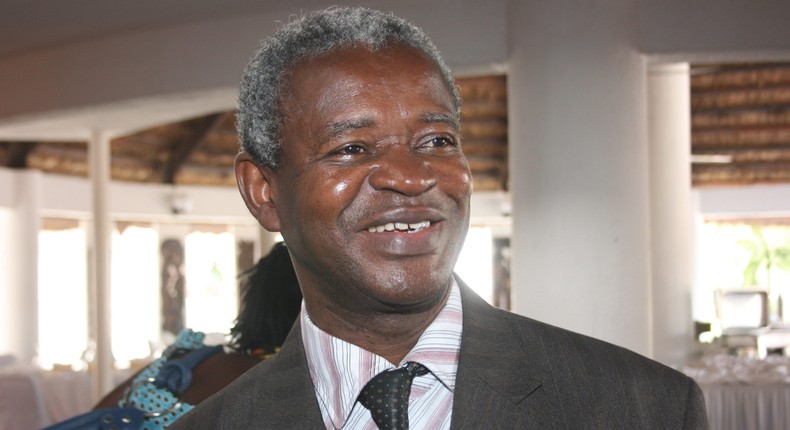 According to Professor Akwasi Osei, a member of the Coalition, homosexuality is abnormal behaviour, mostly learned and not biologically determined.
He said the argument that "homosexuality is normal" was, therefore, not tenable.
He stated that "Just about one to three percent of any society in the world are homosexuals, the vast majority are straight, so 97 to 99 percent are straight.
"So, if you have only one to three percent (being homosexuals), how do you say it is so common that you want to consider it as normal?"
"There is a scientific way of determining what is normal, so, it is not opened to people's whims and caprices. Normality is determined by the frequency of occurrence, not by birth scientifically……," he added.
On the part of Moses Foh-Amoaning, the Executive Director for the Coalition, he argued that "no real homosexual will want to stay in what he is doing because having through the anus, using the penis to do this, how can that be proper?"
He added that "a lady opening herself up to be leaked by animals, that can't be right so if the person says I want to stay in it then he needs help" and in response, the chairman of the committee asked him that "are you aware of oral sex? Are you aware this bill criminalizes it?"
The anti-LGBTQ bill, titled, "The Promotion of Proper Human Sexual Rights and Ghanaian Family Values Bill 2021", was submitted to Parliament in June 2021.
The bill, among others, seeks to make it a crime to be LGBTQ+ or to advocate LGBTQ+ rights. Offenders could face jail terms.
The submission of the bill to Parliament had elicited a major public debate over its appropriateness.
Many religious organisations and like-minded institutions and individuals have expressed their full support for the bill to be passed into law while some civil society organisations (CSOs) and other campaigners had opposed it with the explanation that it would infringe on the human rights of LGBTQ+ people in the country, and subject them to persecution and violence.
JOIN OUR PULSE COMMUNITY!
Recommended articles
Ibrahim Boubacar Keïta: Ousted Mali president dies aged 76
Pregnant women in Ghana can now get the COVID-19 vaccine – GHS
Speaker, Bagbin not a war general, needs no military protection - Kwesi Pratt
Motor rider arrested with loaded pistol, taser, 1,000 dollars in Accra
Ghanaians can't 'borrow to eat kenkey and fish' due to debt – Adongo
Be careful in reportage on Asantehene and Dormaahene's feud - GJA to media
Officers withdraw from Operation Cow Leg as Fulani herdsmen threaten to kill them – MCE
Owusu Bempah 'dodges' court, case adjourned to Feb 2
We're not discriminating against Alan Kyerematen as a flagbearer hopeful – NPP