Ignore Mahama, he is just desperate for power - Oppong Nkrumah
The Minister of Information, Kojo Oppong Nkrumah has described recent criticisms of the government by ex-Presdident John Dramani Mahama as an act of desperation.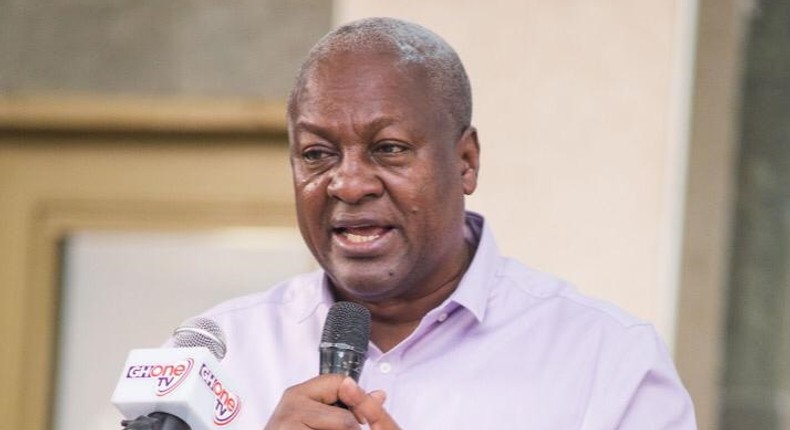 He said the bashing of the Akufo-Addo government by the National Democratic Congress (NDC) flagbearer is just for power.
Former President John Mahama has criticized his predecessor, Nana Akufo-Addo, for the practice of "clearing" his "corrupt" appointees.
In a statement to mark the 2019 International Anti-corruption Day, he said such actions hamper investigations and must stop.
The National Democratic Congress (NDC) flagbearer said, fighting corruption requires genuine and collective efforts, particularly from political leaders.
But Oppong Nkrumah Nkrumah said he believes that the strides he has chalked in the corruption fight are unprecedented.
Speaking on Okay FM's 'Ade Akye Abia' program, he intimated that he is very much aware that the former President is desperate for power and maybe saying these things just for his quest to win power.
He said Ghanaians know and believe that the Akufo-Addo government has fought corruption more than any other government.
He added that though they have been able to solve many problems he believes Ghanaians would give them the mandate for the next four (4) years to complete what they have started.
Recommended articles
Widow seduces husband's killer, makes him fall in love, hands him over to police
Baby born in September last year still unnamed as parents battle in court over choice of name
We'll fish out the MPs who betrayed the NDC and punish them – Joseph Yamin
Would I feel safe leaving drink or food with NDC MPs? – Sam George cries over ministers' approval
Court remands man for allegedly raping 56-year-old bed-ridden stroke patient
There's no evidence that NDC MPs were lured with money to approve Ministers – Ayariga
LGBTQI rights is a sensitive human rights issue – Akufo-Addo
MP for Kumawu Philip Basoah dies
Ghana doesn't have any law that criminalizes LGBTQ+ persons — Nana Addo