Care for your autistic children - Parents advised
The Director of Neuroservices at the Department of Child Health at the Korle Bu Teaching Hospital, Dr. Ebenezer Badoe indicated that though there is no cure for autism, its severity can be checked when detected early.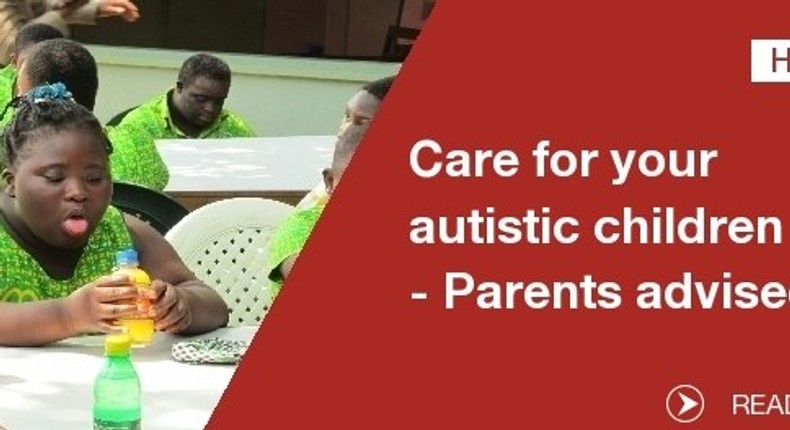 Parents with autistic children in Ghana have been encouraged to support and care for the special needs of their children.
According to him, autism often occurs in boys but he was optimistic that a cure will soon be found in the near future.
He made this known in an interview with pulse.com.gh as the world marks the eighth edition of Autism Day on Saturday April 2 ,2016.
Dr. Badoe who is also a Medical Consultant urged the public to embrace children with autism and learn to understand their condition since it is not airborne.
Autism is a neurodevelopmental disorder characterized by impaired social interaction, verbal and nonverbal communication, and restricted and repetitive behavior.
About a third to a half of individuals with autism do not develop enough natural speech to meet their daily communication needs.
These signs often develop gradually, though some children with autism reach their developmental milestone at a normal pace and then regress.
The diagnostic criteria require that symptoms become apparent in early childhood, typically before age three.
JOIN OUR PULSE COMMUNITY!
Recommended articles
We'll remove Freedom Jacob Caesar's tigers from community - Police says
Achimota Forest: Let's ban the return of state lands to original owners — Ablakwa
Thank you for fixing Sunyani airport – Bono chiefs applaud Akufo-Addo
NPP will lose if elections are held today – Dep. Foreign Affairs Minister
Sex is good but standing while having it can cause stroke – Expert warns
Rise up against e-levy - John Dumelo charges Ghanaian celebrities
Carry me to my husband's house – Single ladies cry to God at church (video)
Achimota Forest: We've suffered historical injustice — Owoo family speaks
Nana Addo promised Ghanaians heaven but we're in hell — NDC's Chief Biney