Jawula's death a big blow to NPP – Justin Kodua
The governing New Patriotic Party has expressed grief at the passing of one of its staunch members, Alhaji MND Jawula.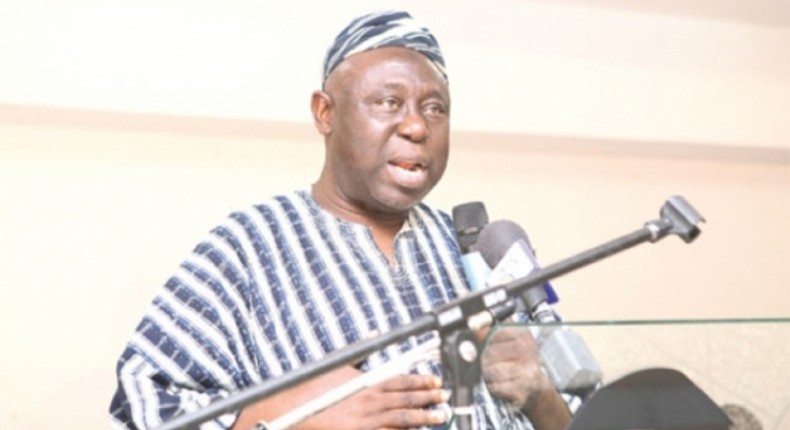 Alhaji MND Jawula died at the age of 74 in Nashville, United States.
The late sports enthusiast was the GFA Chairman between 1997 and 2001.
In a statement signed by the General Secretary of the party, Justin Koduah Frimpong, the party expressed its heartfelt condolences to his immediate family, people of the Kpembe Traditional Area, the football community, and the rest of the nation.
The passing of Alhaji Jawula is "a great loss to this country and the NPP in particular."
The late Alhaji Jawula was a long-standing and staunch member of the NPP. He was shortlisted for the running mate of the party ahead of the 2008 General Elections, at which time, he expressed his readiness to relinquish his traditional authority in order to serve the NPP and the Republic in that capacity," the statement read.
"The Late traditional ruler of the Kpembe traditional area in the Savannah Region, Lepowura Alhaji Mohammed Nurudeen-Deen Jawula, also proved himself a distinguished Statesman, having served in the Civil and Public Services for over thirty years."
Adding that, "He rose through the ranks and headed various directorates at the Ministries of Health, Finance, as well as Harbours and Railways,"
Jawula was the chairman of the Premier League Management Committee (PLMC) and also served as the Lepowura of the Kujolobito Gate of Lepo-Kpembe in the Northern Region.
Recommended articles
A/R: Police fraternity, Senior officers bid farewell to Police officer who died in fire with family
A/R: Police on dragnet for other suspects, following the arrest of one person
Mahama rally support behind Ayorkor Botchwey to be next Commonwealth Secretary General
Reshuffling astute political leaders like Haruna doesn't come cheap – Gyampo says
NDC: Council of elders acknowledges receipt of petition by members regarding changes to leadership
FDA suspends Yellow Sisi waakye joint at Oyibi that killed one person
Ghanaian students on gov't scholarship stranded in UK over delayed stipend
Election 2024: National Peace Council urges NDC to return to IPAC
Man arrested for stealing generator from court