Judiciary will be efficient with e-justice system - Akufo-Addo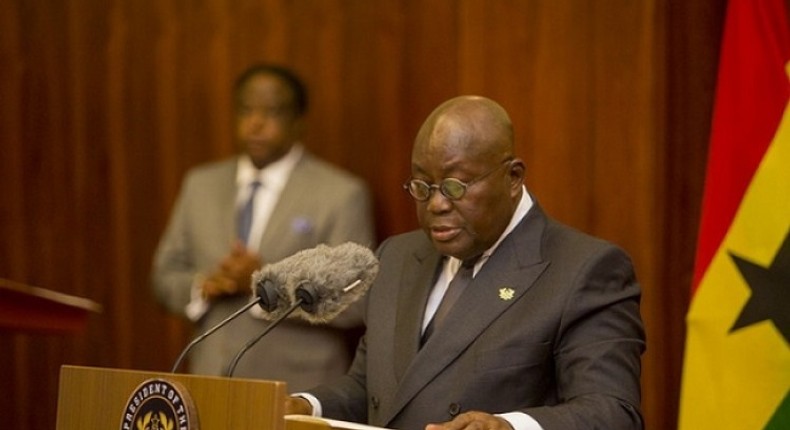 He said the system will rectify all the challenges associated with the manual process.
These, he said, when he launched the E-justice system in Accra.
"The application of technology to the practice of law and the administration of justice will help facilitate the nation's ability to reach these goals [of an effective and stress-free judiciary]", President Akufo-Addo said.
He encouraged the judiciary to make Ghana's justice system "one that we will all be proud of".
The president admonished the administrators to ensure that the system works perfectly.
Chief Justice Sophia Akuffo said the new system will boost public confidence in the court system.
She expressed the hope that citizens "will now be more willing to use the courts to resolve disputes rather than resort to other measures, with the assurance that it will not take years to complete the processes or their case will be derailed by a missing document".
The platform is an automated workflow from the point a client files a case to the point of execution.
Recommended articles
Most of the MPs endorsing Dr. Bawumia are doing it out of hunger – Hopeson Adorye
Road constructions begin in Assin North a day after EC announced by-election date
Be patient with us we'll pay your coupons – Dep. Finance Minister to bondholders
2 villages burnt to ashes as Mamprusi and Gonja tribes clash (photos)
'I dare him' – Curvy journalist says as 'desperate' man offers to give 58 cows to have her
God should not punish Ghana with a leader like Dr. Bawumia – CPP Comms Director
Indian official pumps water out of entire dam to get Samsung phone which fell during selfie
Doctor loses job after prescribing ice cream and video games to boy who had a sore throat
NDC likely to maintain the Assin North seat – Global Info Analytics